As the fifth generation of mobile networks, 5G promises enhanced performance and efficiency as well as increased data transfer speeds, reliability, and network capacity. It will also help foster improved connectivity across urban infrastructure via the Internet of Things (IoT). While the network will eventually replace 4G LTE as the global standard, it is still in its infancy. However, several Middle East operators are at the forefront of its development. Qatar's Ooredoo, for instance, was one of the first companies to launch a pre-commercial 5G network.
Operators in the following Middle East countries made significant strides in 2019 and continue to develop their respective 5G infrastructure:
Saudi Arabia
As a result of its aggressive nationwide digital transformation plans, Saudi Arabia ranks fourth in the world for 5G technology usage. As of May 2020, it had installed and controlled more than 7,000 5G towers in 30 cities and initiated multiple training programs designed to support job creation. Moreover, the Kingdom ranked first in the Middle East, Europe, and North Africa region for tower installations.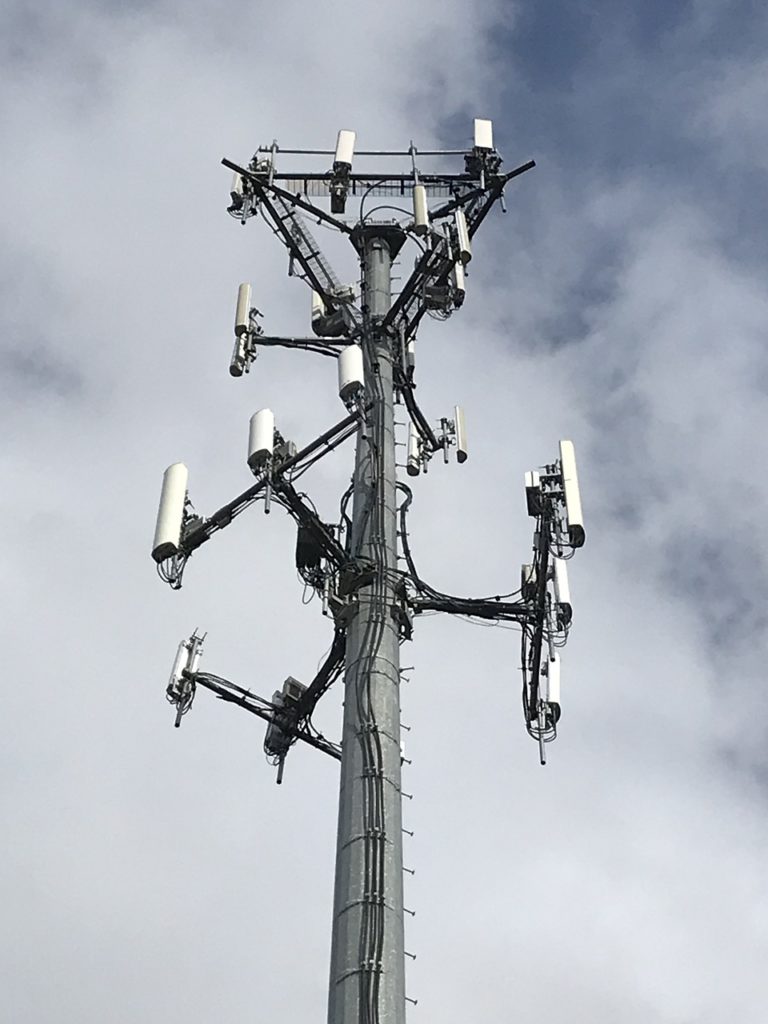 Saudi Arabia expects 5G technology to be a significant contributor to its economic prosperity as defined by Vision 2030. At the 2019 Mobile World Conference in Barcelona, Spain, minister of communications Abdullah al-Swaha said that the Kingdom anticipates 5G will support as many as 45 million IoT devices and create a $12 billion market by 2030.
Both Saudi Telecom Co. (STC) and Zain KSA launched 5G commercial service in the latter half of 2019. Zain KSA, which is actively exploring innovative IoT and smart services opportunities like smart city grids and self-driving cars, is leveraging its 5G network to create an automated AI ecosystem in the planned smart city of Neom.
"We are proud of the digital transformation and qualitative leaps we have accomplished in all fields," said Dr. Ahmed Al-Theneyan, Saudi Arabia's deputy minister for technology and digital capacities at the Ministry of Communications and Information Technology. "The Kingdom jumped from 150th to 10th place globally in terms of internet speed, showcasing the durability of its infrastructure. This was also due to the increasing use of fiber optics that have reached more than three million Saudi households, accompanied by 5G technology that will be used in the health and industrial sectors among others."
UAE
According to the United Arab Emirates' (UAE) Telecommunications Regulatory Authority (TRA), 80 percent of the country's densely populated regions were connected to 5G networks by the end of 2019. Du and Etisalat, the primary operators in the UAE, launched services earlier in the year and conducted standalone trials reaching peak download speeds of 1.8 Gbps and 3.1 Gbps, respectively.
The TRA first developed a roadmap for 5G deployment and implementation in 2016 by creating International Mobile Telecommunications-2020, a set of guidelines 5G networks, devices, and services must adhere to. It also launched a steering committee and three subcommittees focused on 5G specifications and standards.
The TRA expanded upon this in 2019 via the development of a national 5G strategy through 2025. The first-of-its-kind strategy, which coincided with the country's first 5G conference, identifies targets for 5G deployment and frequencies as well as compatible devices. To reach these targets, Etisalat had planned to build 1,000 5G towers in 2019 and had already facilitated 5G availability in Burj Khalifa.
Kuwait
Kuwait boasts one of the highest mobile penetration rates in the world (roughly 90 percent) and its three main operators—STC Kuwait (VIVA), Zain Kuwait, and Ooredoo—are already offering 5G commercial broadband and mobile services.
VIVA, which also operates a 5G Connectivity service to businesses, announced it had achieved nationwide 5G coverage in October 2019. By the end of 2019, it had signed a partnership with Huawei to expand and enhance its 5G services and IoT ecosystem. The agreement will advance digital transformation across various business sectors and support smart cities. VIVA was the winner of the 5G Innovator of the Year Award at the Telecoms World Middle East 2017 and the Best Network Development Award at the 5G MENA Awards 2018.
Qatar
While Ooredoo Qatar was one of the first operators in the world to develop a pre-commercial 5G network, in 2019, it began offering 5G compatible handsets such as the Samsung S10 5G and Huawei Mate 20 X.
As of March 2020, Ooredoo had secured more than 100,000 customers for its Qatarna 5G and Shahry 5G plans. Ooredoo's 5G network covers more than 70 percent of Doha, and plans are in place for the deployment of an additional 1,200 5G sites in the capital as well as other central areas such as Al Azizya, Al Mamoura, Al Sadd, and Umm Salal Muhammed.
Ooredoo's 5G mobile plans support high-speed streaming of movies, major football league events, and other sports content through the BeIN Connect service. Qatar, which is hosting the FIFA 2022 World Cup, has granted both Ooredoo and Vodafone Qatar a single Radio Spectrum License through its Communications Regulatory Authority. The license includes obligations to deploy 5G networks across all World Cup venues, major highways and roads, and other densely populated areas by 2020.