Located along the Persian Gulf between Saudi Arabia and Oman, the United Arab Emirates (UAE) and, more specifically, Dubai, has become one of the most popular tourist destinations in the world in recent years.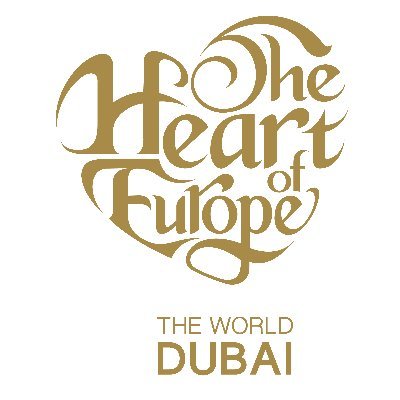 In 2019, Dubai was ranked alongside notable international travel destinations such as Beijing, Munich, and Tokyo for balanced dynamics of tourism growth in the Destination 2030 report orchestrated by JLL and the World Travel and Tourism Council. Moreover, UAE was the most frequently searched travel destination on Google in 2020, while Dubai was named the World's Best Beach Destination in a survey conducted by UK website Compare the Market.
Tourism, at least prior to the COVID-19 pandemic, was a major priority for Dubai's economy and this has been evidenced in its infrastructure spending. One of its most ambitious projects in this regard is The Heart of Europe, a master-planned, multi-island destination designed to replicate different cultural aspects and events of select European countries. Here are five things you need to know about the project:
The Project Was Initiated in 2003.
The original concept for The Heart of Europe was developed in 2003, but planning and development was hindered by a downturn in the global economy. Finally, in 2007, it started to gain traction as Kleindienst Properties purchased the six islands it would later promote as a "holiday and leisure paradise" not far from the coast of Dubai.
These islands were Switzerland, the Netherlands, Germany, Sweden, Austria, and Belgium. However, this plan has since changed slightly. The six island communities as of 2020 were Germany, Sweden, Switzerland, Monaco, St. Petersburg, and Main Europe Island.
Project design began in 2009 with work completed by Spanish architecture firm A-cero. It was reported the following year that Kleindienst Properties would complete the entire project by 2015, but again economic and logistical issues caused considerable delays.
Construction Accelerated During the Pandemic.
Although the COVID-19 pandemic would have been sufficient reason to once again delay development of The Heart of Europe, construction instead accelerated in 2020. Kleindienst Properties announced in March 2020 that it would complete phase one, which includes the development of three islands as well as the construction of a major hotel on another island, of the $5 billion project by October 2020.
The Islands Offer a Variety of Unique Amenities and "World's First" Attractions.
One of the first islands to have developed properties, Sweden Island features 10 multi-million-dollar beachfront palaces built beneath roofs resembling upturned Swedish Viking Vessels. These palaces were among the first properties for The Heart of Europe project to sell out and are furnished by Bentley Homes.
One of these palaces, a $21.8 million show mansion, features kitchens as well as a spa and sauna, gym, and a snow room in which white flakes fall on-demand against an alpine backdrop. Restaurants on the island feature authentic Swedish cuisine including sour herring, Raggmunkar, toast Skagen, and smörgåsbord.
Germany Island, meanwhile, features 32 waterfront futuristic dwellings designed to resemble a lunar colony. All but one of these were sold as of December 2020. The remaining dwelling was listed at $7.89 million.
Other unique amenities planned or already available include a seven-star wedding hotel overlooking white sandy beaches, $5 million Seahorse Floating Villas, and the world's underwater resort. Known as Floating Venice, the facility will feature more than 400 cabins, 180 of which are underwater, in addition to underwater restaurants and shops. Patrons here will be able to take in views of coral reefs.
Another distinct feature of The Heart of Europe is its abundance of "world's first" attractions. In addition to the first-ever underwater resort and dedicated wedding hotel, it will feature the world's first outdoor snow plaza, floating living experience, and artificial rainy street.
The Côte D'Azur Resort Will Include Four Boutique Hotels as Well as the Grand Azur.
Located on the Main Europe Island, the Côte D'Azur Resort is another standout feature of the development that includes four boutique hotels named after South of France cities Nice, Cannes, St. Tropez, and Monaco. All four hotels will offer panoramic sea views, while the Monaco hotel will include high-end fashion boutiques and a replica of the iconic Monaco Marina.
The highlight of the Côte D'Azur Resort, however, is Grand Azur. Another first-of-its kind, Grand Azur is a 14,000-cubic-meter swimming pool with a perimeter in excess of 1 kilometer. The 12,000-square-meter pool is eight times larger than an Olympic-sized pool and, not surprisingly, will be the largest of its kind in the Middle East. It's complemented by rainforest landscapes, floating sunbed cabanas, and a pool bar.
Sustainability Will Be a Major Focus.
Sustainability is an important element of The Heart of Europe. Grand Azur, for instance, will be filled with sustainably-desalinated water and will utilize solar energy to heat, cool, recycle, and light up the water. Both the snow plaza and rainy street will be climate-controlled, while more than 100,000 coral reefs will be developed as part of the project.
Moreover, green areas will be irrigated with recycled water and sustainable, pesticide- and fungicide-free landscaping will be employed. Finally, cars won't be permitted on the island and guests can instead take advantage of sustainable water transportation.