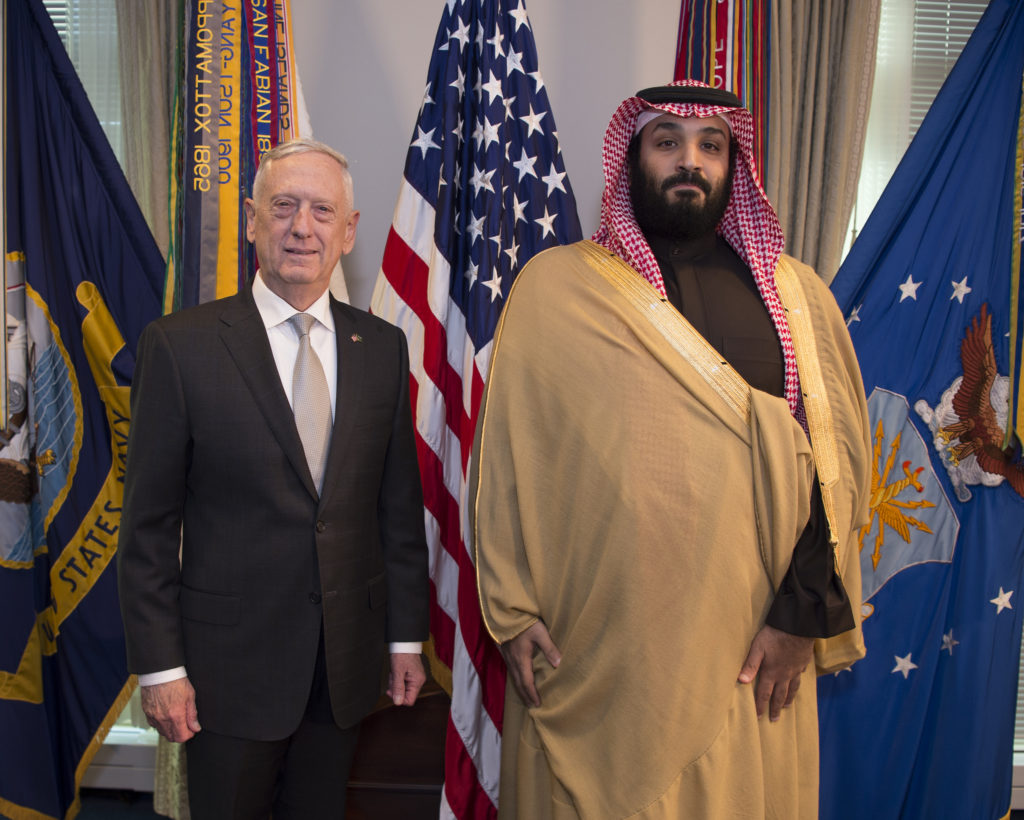 Saudi Arabia's Vision 2030 initiative was established by the Council of Economic and Development Affairs under the guidance of Deputy Crown Prince Mohammed bin Salman. As part of this initiative, Saudi Arabia is working toward diversifying its economy and creating a vibrant society with a wealth of cultural and entertainment options.
Earlier in 2018, the kingdom ended its 35-year ban on movie theaters and opened an AMC Theatres cineplex in Riyadh. That same month, Jeddah hosted the first-ever World Wrestling Entertainment Greatest Royal Rumble event, which was attended by 60,000 people at the King Abdullah Stadium.
These were both historic events, but neither will have the economic and cultural impact as the Qiddiya Entertainment City. Here is what you need to know about the large-scale development project:
World's Largest Entertainment Hub
Located 40 kilometers outside of Riyadh city, Qiddiya is presently a barren desert area with awe-inspiring mountain views. However, by 2030, it will be the world's largest entertainment city with a combined area of 334 square kilometers. By comparison, Florida's Walt Disney World is only 110 square kilometers.
The ambitious project is expected to complete its first phase of construction by 2022, after which it is expected to attract upwards of 1.5 million visitors per year. The city will serve as a host site for cultural events and major international sporting competitions. Additionally, it will include a Six Flags theme park, asphalt and desert driving tracks for motorsport events, a safari adventure, and a variety of other cultural and educational events and activities.
Beyond providing a wide range of entertainment options for the seven million people living within 40 kilometers from the project site, Qiddiya Entertainment City will be an international tourism hub with the addition of numerous hotels, restaurants, shopping centers, and other real estate projects. In May 2018, the project received certification as a closed joint-stock company.
"Incorporation is a key milestone as we move from planning to performance," noted Qiddiya CEO Michael Reininger at the time. "As a fully independent entity, we will draft our own budget and re-commit ourselves to our responsibilities, as we move forward with this project that has the potential to enrich the lives of all Saudis."
Construction Started in April 2018
The ground-breaking ceremony for the Qiddiya Entertainment City was held on April 28. The event was attended by Crown Prince Mohammed bin Salman and Saudi King Salman. It also featured a celebration of the historic and ambitious project with fireworks, a live orchestra, and a vocal performance.
Reininger, who also attended the ceremony, noted the project will be financed by a diverse range of sources, including the Saudi sovereign wealth fund and Public Investment Fund (PIF) as well as local and international investors: "We will seek the best to help us, as we invent a new entertainment experience for all residents and visitors to the Kingdom of Saudi Arabia."
By September, 15 temporary buildings, including offices, exhibition halls, and visitor centers had been erected to accelerate the city's progress. The semi-permanent structures were completed in just two months, whereas traditional buildings would have taken nearly two years to construct.
The work was coordinated by the United Arab Emirates-based firm Duvent, which contracted Losberger De Boer to complete the assigned buildings in the 60-day period. According to the sales director of Losberger De Boer Middle East, the onsite crew worked 9,360 man-hours over the course of 36 days to complete the temporary buildings.
The buildings employ innovative insulation technology. This will result in a 40 percent reduction in energy used for air conditioning, heating, and ventilation.
Tourism and Economic Impact
It's believed that the cost of infrastructure alone for the city will reach upwards of 30 billion riyals. However, it is also estimated to be worth tens of billions of riyals upon completion.
In regard to jobs, Qiddiya already directly employs 50 people as well as hundreds of others who are contracted as local suppliers. By 2022, when the first phase of the project is expected to be completed, it will have provided work for upwards of 55,000 people.
Its biggest economic impact, however, will be through tourism. By 2030, Qiddiya Entertainment City is expected to attract a combined 31 million people for entertainment, shopping, and hospitality purposes.
However, the kingdom isn't only targeting international travelers. On average, Saudis spent $20 billion for entertainment purposes in Dubai or Bahrain. The state wants to recapture at least a quarter of that through the Qiddiya Entertainment City. The city is expected to contribute as much as 17 billion riyals to the Saudi Arabia GDP by 2030.
One of Three Large-Scale Projects
As ambitious and expansive as the Qiddiya Entertainment City is, it's only one of three large-scale projects established by the kingdom and supported by the PIF. The other two are the Red Sea project, which will include numerous heritage sites, a nature reserve, and water activities on roughly 50 small islands; and the $500-billion NEOM industrial and business zone, which will extend into Jordan and Egypt. Like Qiddiya, the Red Sea project is expected to drive tourism and the first phase is expected to be completed in late 2022.