Saudi Arabia's economic growth was stagnant in 2016 and 2017. However, the Kingdom's government announced its highest-ever budget in early 2018 and, among other measures, its effort to diversify its economy stands out. Whereas the production and sale of oil was a major facilitator of economic growth in the past, the development of mega-cities is expected to drive the economy moving forward.
"We are now in the business of building cities," said Fahd al Rasheed, the managing director of King Abdullah Economic City, at the World Economic Forum in Davos, Switzerland, in January 2018. He added, "we are talking now about moving to a service economy post oil, and I think the economic driver in the future in Saudi Arabia is going to be these mega-cities."
However, it's not only residential construction and civic infrastructure projects that the Kingdom hopes will foster economic growth. In February, under the director of Crown Prince Mohammed Bin Salman, the Kingdom announced plans to invest $64 billion into its entertainment sector. Projects include motor sport facilities, high-end theme parks, and movie theaters.
"God willing, you will see a real change by 2020," said General Entertainment Authority chief Ahmad bin Aqeel al-Khatib in April. Below are three of the major infrastructure announcements that will drastically change the landscape of Saudi Arabia's entertainment sector.
Qiddiya Entertainment City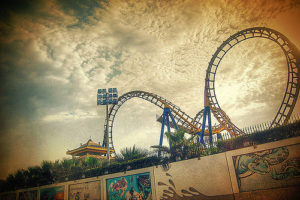 A major component of Saudi King Salman's widespread Vision 2030 economic reform program is the development of a 334-square kilometer development project that will essentially serve as the entertainment hub of the Kingdom. Located 40 kilometers from the capital city of Riyadh, the entertainment city will rival Las Vegas in size and will be home to numerous theme parks, sports complexes, and a safari park.
Michael Reininger, a former Disney and Florida East Coast Industries executive, has been pegged to serve as CEO of the Qiddiya entertainment city. The city will also host cultural and heritage events as well hospitality attractions and the country's first Six Flags theme park. "With nearly two thirds of the Saudi population under the age of 35, there is a huge appetite in the Kingdom for theme parks such as this one, as well as the other sporting and cultural facilities that Qiddiya will offer," said Reininger.
In addition to providing entertainment for its citizens, one of the primary goals of the city is to recapture some of the estimated $30 billion tourism and entertainment-based revenue spent by Saudi residents outside the Kingdom. Additionally, Qiddiya entertainment city is expected to play a significant role in helping the government reach its goal of increasing household spending on entertainment and leisure activities from 2.9 percent to 6 percent of the gross domestic product.
The city is also expected to create upwards of 57,000 jobs and attract at least 17 million visitors by 2030. Its inauguration ceremony was expected to be held April 28 with an estimated completion date of 2022. The total cost of the ambitious project hasn't been announced, but Reininger is certain it will attract significant foreign investment.
Return of Cinema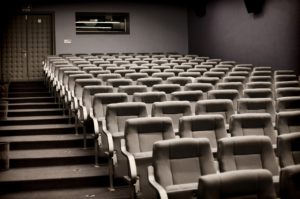 For the past 30 years, cinemas were banned in Saudi Arabia. That changed on April 18, as a movie theater in Riyadh was opened to the public; it showed a screening of Black Panther. The historic screening was preceded by other events, such as an increase in concerts, a mixed-gender national day celebration, and a Comic-Con festival, all of which signify a major cultural shift in Saudi society. It was also only the tip of the iceberg in regard to the Kingdom's commitment to promoting cinema as part of its emphasis on expanding its entertainment sector.
At the end of March, King Salman visited Hollywood in an effort to promote the Kingdom's burgeoning entertainment infrastructure investments. There, he met with industry giants like Oprah Winfrey, Rupert Murdoch, and Disney CEO Bob Iger. The following month, the Development and Investment Entertainment Company, a subsidiary of the Kingdom's Public Investment Fund, announced a partnership with the United States-based movie theater company, AMC, to operate upwards of 40 new cinemas to be constructed in 15 different Saudi Arabian cities. The joint venture is expected to be completed by 2023 with plans for further expansion. By 2030, Saudi Arabia is expected to be home to as many as 100 cinemas in 50 cities.
Opera House Under Construction
The Kingdom is continuing to break down cultural barriers to provide increased access to entertainment. An announcement was made in February that the Kingdom was constructing its first opera house in the Red Sea city of Jeddah. The announcement came just two months after American rapper Nelly played to a male-only crowd and Greek musician Yanni performed in front of a mixed-gender audience in Jeddah. The opera house won't be functional until 2022. However, in April, citizens were given an idea of what to expect as Egypt's National Arab Music Ensemble became the first collective to perform in Saudi Arabia.