In order to stimulate economic growth, the Middle Eastern country of Jordan is focused on infrastructure projects. Unrest in neighboring Iraq and Syria has significantly affected economic growth in Jordan, as the country's debt has reached $40 billion, while it is also operating on a $700 million budget deficit. Moreover, Jordan's debt-to-gross-domestic-product ratio is at a record 95 percent, which is a 24 percent increase over the past seven years. However, the creation of a new smart city and the formation of foreign partnerships to promote investment in infrastructure projects are expected to play a role in revitalizing the country's economy.
New City East of Amman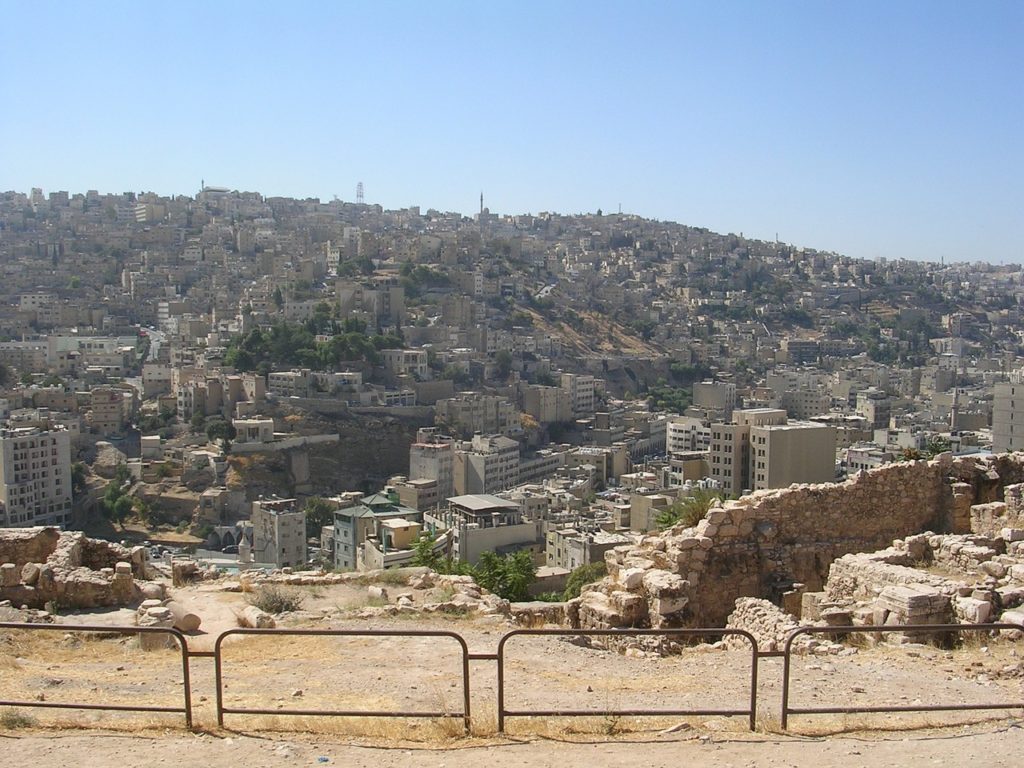 In an effort to stimulate economic growth and alleviate concerns about overpopulation in Amman and Zarqa, which are both expected to reach 10 million citizens by 2050, the Jordanian government announced plans for the creation of a new smart and sustainable city to the east of Amman in late 2017. The city will be equipped with all the necessary infrastructure services and will be constructed under a long-term urban planning system that allows for potential expansion and development in the future. It's expected that private sector developers will begin working under a build-operate-transfer formula supported by international and regional banks and other financial companies. The first phase of the five-phase project is expected to begin in mid-2018, when the government will announce calls for tenders and begin promoting investment opportunities.
The total area of the city is expected to be roughly 390 square kilometers, and the first phase, a 39 square kilometer area, is expected to be complete by 2030. The entire project isn't expected to conclude until 2050. In addition to a centralized transportation system, a planned highway will be built linking the city to the Queen Alia International Airport, while the city itself will employ renewable energy resources for water purification and the production of clean energy. There will also be an emphasis on providing housing to middle-class citizens as a section of the housing lands will be granted to military retirees, professional associations, and cooperative societies of public employees.
Billion-Dollar EBRD Deal
Another major development in regards to infrastructure development in Jordan is the recent announcement of the European Bank for Reconstruction and Development's (EBRD) partnership with the country. In May, the EBRD signed a $2.8 billion euros memorandum of understanding (MoU) that outlines its participation in the Middle Eastern country's infrastructure investment programme. The deal, which was signed by EBRD President Suma Chakrabarti and Jordan's Minister of Planning and International Cooperation Imad Fakhoury, includes a $1 billion euro commitment from the bank to finance projects across the energy, transport, education, and other infrastructure sectors, as well as a commitment to attract investors to fund the remaining $1.8 billion euros.
"We are very pleased to sign this Memorandum of Understanding, which demonstrates our commitment to Jordan," Chakrabarti said during the ceremony. "Infrastructure development is key to unlocking the country's potential and creating the basis for sustained and sound growth. In addition, the enhanced delivery of infrastructure and municipal services will result in tangible improvements in people's daily lives."
The investment follows prior commitments of $1 billion euros to Jordan's infrastructure sector by the EBRD. The two parties also signed an MoU to improve the performance of the country's private sector development and its investment climate.
Japanese Investment Partners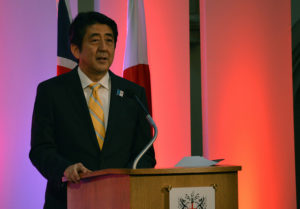 In early May, Japanese Prime Minister Shinzo Abe was in Jordan for a two-day visit to meet with Prime Minister Hani Mulki and His Majesty King Abdullah to discuss the burgeoning partnership between the two countries. Following the visit, Abe tweeted: "Jordan has played a core role in the stability of the region for many years, including the acceptance of Syria refugees. It is a great partner in the Middle East for Japan."
Abe also stressed that Japan would continue to provide as much financial assistance as possible to Jordan in order to foster economic and social stability. He was joined by several CEOs of Japanese companies, who expressed interest in infrastructure investment projects. Among others, the country has already agreed to finance a $260 million, 200 megawatt solar generation plant in the Al-Muwaqqar district.
Construction of a New Wastewater Network
Drastic population growth resulting from the resettlement of Syrian refugees has strained Jordan's economy, as well as its services and infrastructure, including its local wastewater networks. As a result, the European Union "is providing $23 million in grants to co-finance an EBRD investment of $29 million for the construction of a wastewater network in the city of Irbid," according to an EBRD statement released on May 30. The project, which is also being supported by the EBRD Shareholder Special Fund and the World Bank, will connect households in 15 towns to sewage networks and include the installation of pumping stations. More than 105,000 residents are expected to have access to sanitation services for the first time.