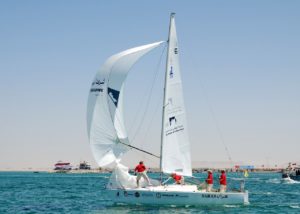 Bahrain is home to one of the fastest-growing economies in the Middle East. The growth is being driven by an increase in tourism coinciding with significant investments in tourism infrastructure. According to the Bahrain Tourism and Exhibitions Authority, the Kingdom welcomed 12.2 million visitors in 2016—a 6% increase from the previous year—and 12.7 million in 2017. The country is expecting an even larger increase in 2018 with the goal of 15.2 million visitors, the majority of which it hopes to attract from neighboring countries. Moreover, according to the Bahrain Economic Development Board, foreign direct investment in the tourism sector is expected to rise from $300 million to $500 million over the next few years, while billions of dollars will be spent on infrastructure projects to maintain the sector's growth.
King Hamad Causeway
The 25-kilometer King Fahd Causeway, which has connected Saudi Arabia and Bahrain since 1986, witnessed average daily traffic of 31,000 passengers, as of 2016. That figure is expected to double by 2030, according to transportation ministry officials from the two countries. To combat the congestion and provide an additional means of patronage to each country, a collaborative effort has been established to construct an additional road and rail route: the King Hamad Causeway. The causeway, which is expected to cost as much as $5 billion, will be funded by Gulf Arab states, as well as private firms, who will also share a portion of the profits upon completion.
The four-lane road causeway will run parallel to the King Fahd Causeway, while a 70-kilometer railway will be installed that will connect freight facilities at Bahrain's Khalifa bin Salman port and a passenger terminal in Salmabad to the Saudi railway system. While the logistics of the project aren't expected to be fully detailed until later in 2018, the projections are that the railway will carry 8 million passengers and 13 million tonnes of bulk freight per year.
Airport Modernization Program
The Bahrain International Airport (BIA) has a capacity of 9 million passengers per year. In an effort to meet the challenges that come with an increase in tourism, the Bahrain Airport Company has developed a comprehensive, 20-year airport modernization program that includes the expansion of the existing passenger terminal and the construction of a new one. Construction began in February 2016, and the new terminal is expected to open by 2020. Once completed, BIA will have a capacity of 14 million passengers per year.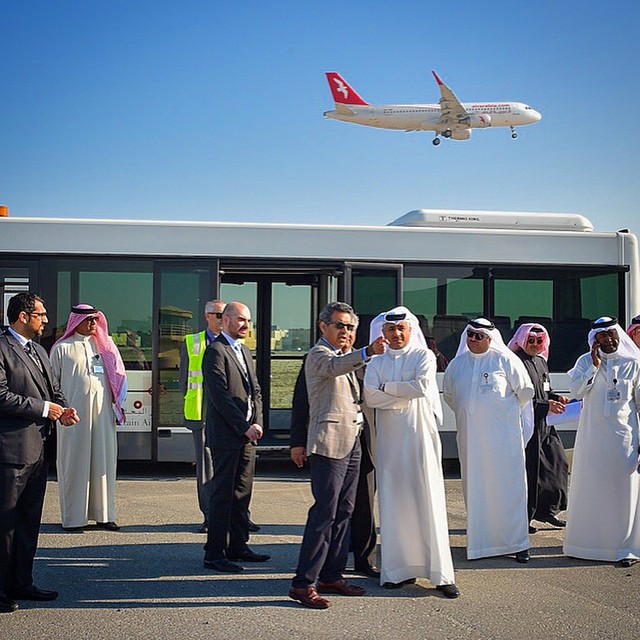 The new terminal is expected to be four times the size of the current airport and will feature a 4,600-square-meter departure hall, two premium-class check-in halls, and an arrival area complete with eight baggage reclaim belts, five E-gates, and 36 passport control booths. Other planned upgrades and features include 108 check-in desks, 28 security lanes, 24 jetty-served departure gates, a fully automated baggage handling system, and upwards of 7,000 car parking spaces. The terminal, which has attained LEED gold certification for its energy- and water-efficient design practices, will also feature the latest technological advancements in passenger security. The $1.1 billion project is being primarily funded by a $919 million grant from the Abu Dhabi Fund for Development.
Malls and Shopping Centers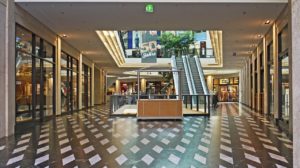 In addition to transportation-related infrastructure projects designed to drive tourism, Bahrain will soon become the home of a $137 million, 26,754-square-meter retail shopping center in the heart of Dilmunia Island. The Mall of Dilmunia will include more than 200 retail outlets, including a variety of merchants who will be new to the country. Developers promise modern and futuristic architecture with a family-oriented ambience fostered by its educational entertainment facilities, rooftop cafes, an indoor ice rink, and a 16-meter high cylindrical aquarium complete with a variety of aquatic life that will be visible from each level of the mall.
The announcement of the project was made in 2017—two years after the completion of the Dragon City Mall—and it is one of three planned retail shopping destinations in the country, with the other two being the $159 million Avenues Mall at Bahrain Bay and the Marassi Galleria shopping complex. "The Kingdom of Bahrain is historically and culturally rooted in family values and therefore is to be developed as an island for family tourism this year forward," said the Mall of Dilmunia chairman Shaikh Khalid Bin Mohamed Al-Khalifa, adding that it the mall is designed to serve as a family destination.
Economic Impact
Bahrain had the fastest-growing economy of all six Gulf Cooperation Council countries in 2017, with 3.9 percent growth in real GDP, primarily facilitated by the expansion of the tourism sector. Total visitor expenditures increased by 8.9 percent, and the average length of stay rose by 2.5 percent to 2.82 days, as compared with 2016. In total, the tourism and hospitality sectors contributed approximately 6.3 percent to Bahrain's GDP in 2017, and that number is expected to rise with increased investments in tourism infrastructure.