As of June 2018, there were 95 ongoing aviation projects in Gulf Cooperation Council (GCC) countries worth a combined $49 billion. These projects signify the continued growth of the region's aviation sector, which already boasts the world's third-busiest airport, the Dubai International Airport (DXB).
While the DXB should be even busier in 2020 with the Emirate hosting Expo 2020, other airports in the region are undergoing expansions to accommodate increased traffic. Others are in the midst of being constructed. Below are four of the most prominent ongoing or recently-completed aviation projects in the GCC:
1. Bahrain International Airport's Modernization Scheme
To help keep up with increasing number of airlines and passengers using the Bahrain International Airport (BIA), the kingdom initiated the Airport Modernization Program and is nearing completion of the billion-dollar project relatively quickly. Mohamed Yousif Al Binfalah, who serves as the CEO of the Bahrain Airport Company, noted the BIA's managing body first recruited design consultants and a contractor in 2014 and 2016, respectively.
Construction is expected to be complete in late 2019. The central addition to the BIA is a new 210,000-square-meter passenger terminal building that is four times as large as the current facility. As a result, BIA will have an annual passenger capacity of 14 million.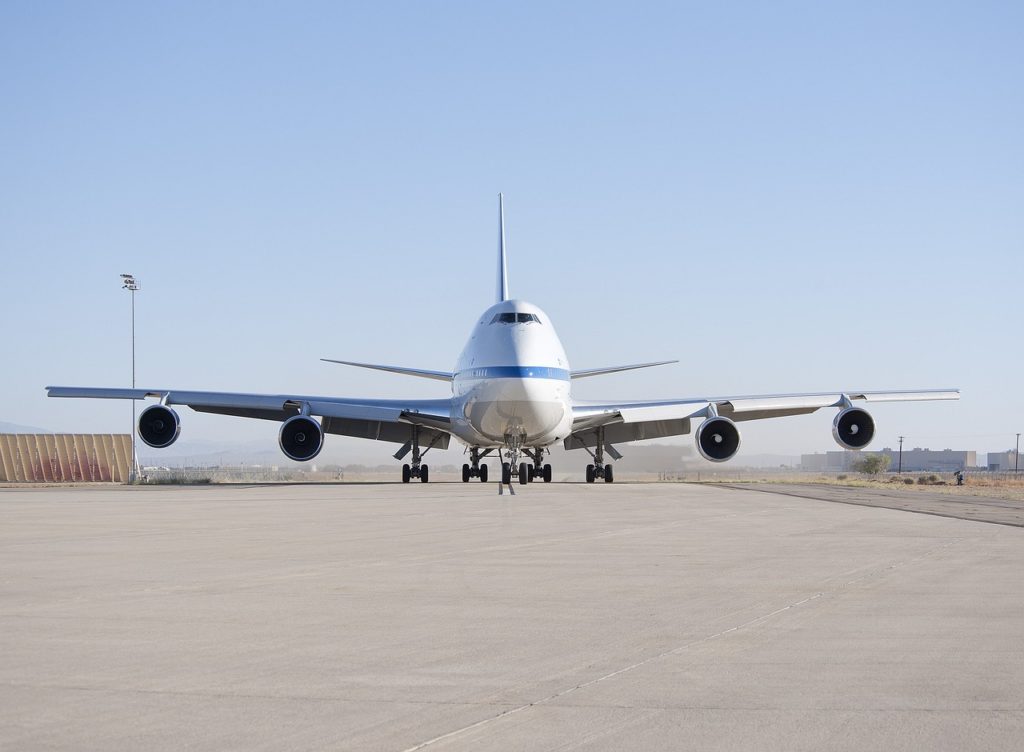 The last time it was expanded was in 1994, at which point it had an annual capacity of 4 million passengers. Almost 9 million travelers visited the airport in 2018, which was up 7 percent from the year prior. Other additions will include a 4,600-square-meter departure hall, 36 passport control booths and 24 security checkpoints. There will also be more than 100 check-in counters.
"Everything is being enhanced, including check-in counters, border controls, security, retail areas, food and beverage options and lounge capacity," said Al Binfalah. "We are also investing heavily in the latest digital systems to provide a very high level of service. For instance, we will probably be the first in the region to use some new security-screening technologies."
2. Fujairah International Airport Expansion
While DXB is the largest airport in the UAE, the country is home to eight other airports of various sizes. One of its smallest is the Fujairah International Airport. In 2015, it was announced that the UAE government was initiating a multimillion-dollar program for the airport that will see several upgrades and additions complete by 2025.
In addition to a new air traffic control tower and runway, the existing runway will be expanded to accommodate A380s. Eight connecting taxiways with rapid exit functions will also be constructed.
In March 2018, the government awarded the $180-million project to a joint venture between Orascom Construction and Al Sahraa Group. Based in Egypt, Orascom has developed civilian and military airports there. It also worked on the Al Dhafra Air Base (UAE) and the King Adbulaziz International Airport (Saudi Arabia).
3. Riyadh King Khalid International Airport Expansion
Based 35 kilometers north of Riyadh, the King Khalid International Airport acts as a gateway to the largest city in Saudi Arabia. As a result, it has experienced significant increases in passenger traffic over the years. It handled slightly more than 8 million passengers in 1998, and that figure reached 18.6 million in 2013.
By 2030, thanks to a $72-million terminal expansion led by AECOM, the airport will have an annual capacity of 30 million passengers. The Design Solution, a company based in the United Kingdom, is carrying out design and planning efforts for the two terminals. AECOM, meanwhile, will provide new international and domestic swing-capability concourses, a new processing facility, new aprons, and upgrades and expansion to the main load center.
The three-phase redevelopment is part of Saudi Arabia's Vision 2030 platform as well as its efforts to privatize its aviation sector to optimize commercial returns, promote strategic goals, and enhance the passenger's traveling experience. Vice President of Commercial with Riyadh Airports Company Gelban AlGelban noted these goals are being promoted to help establish the King Khalid International Airport as one of the world's top 50 airports.
4. New Kuwait Airport
While the aforementioned projects involve existing airports, Kuwait is considering a new $12-billion mega airport. It would supplement the Kuwait International Airport, which has seen significant growth in passenger accommodation and air cargo in recent years. Moreover, a $4.6-billion passenger terminal is being constructed at the latter airport.
The idea of a new airport was first discussed in public by Directorate General of Civil Aviation Chief Sheikh Salman Sabah Salem Al-Humoud Al-Sabah at the Kuwait Investment Forum 2018. The airport, he noted, would generate in excess of 15,000 jobs and be capable of accommodating 25 million passengers per year. It will be built in the country's northern region. Both the new airport and terminal expansion are expected to be complete by 2022.