Despite being home to more than 6 million citizens, the Saudi Arabian capital of Riyadh lacks a major public transportation system. However, that won't be the case by early 2019, as the Riyadh Metro Project is expected to be completed by then and, in turn, expected to significantly alleviate traffic congestion on the city's streets. Saudi Arabia sees an average of 6 million car accidents reported on an annual basis, while nearly 17 people die every day as a result of traffic-related incidents. Moreover, Riyadh's population is expected to grow as much as 50 percent by 2035, which would place further stress on the roadways and add to the city's already-prevalent issue of overcrowding. It's that concern, among other factors, that led Saudi officials to approve plans for Riyadh's first urban transport system in 2012.
Project Details
The Riyadh Metro Project is already the largest ongoing urban transport project in the world and, upon completion, will be the world's largest urban mass-transit system created from scratch. In April 2014, construction began on the six-line system and, once finished, it will be comprised of 85 stations both above and below ground that span 110 miles. The first line, also referred to as the Blue Line, will begin at Olaya Street and will cover 39 stations before reaching Al Hayer Road. The track will pass other streets such as King Abdullah Road and King Abdul Aziz Road, as well as major landmarks like King Fahad Stadium and King Khaled International Airport. The system will include four main stations, which were each designed by different architecture firms, as well as five transit stop stations and more than 20 park and ride locations, all of which will have a capacity of at least 200 vehicles.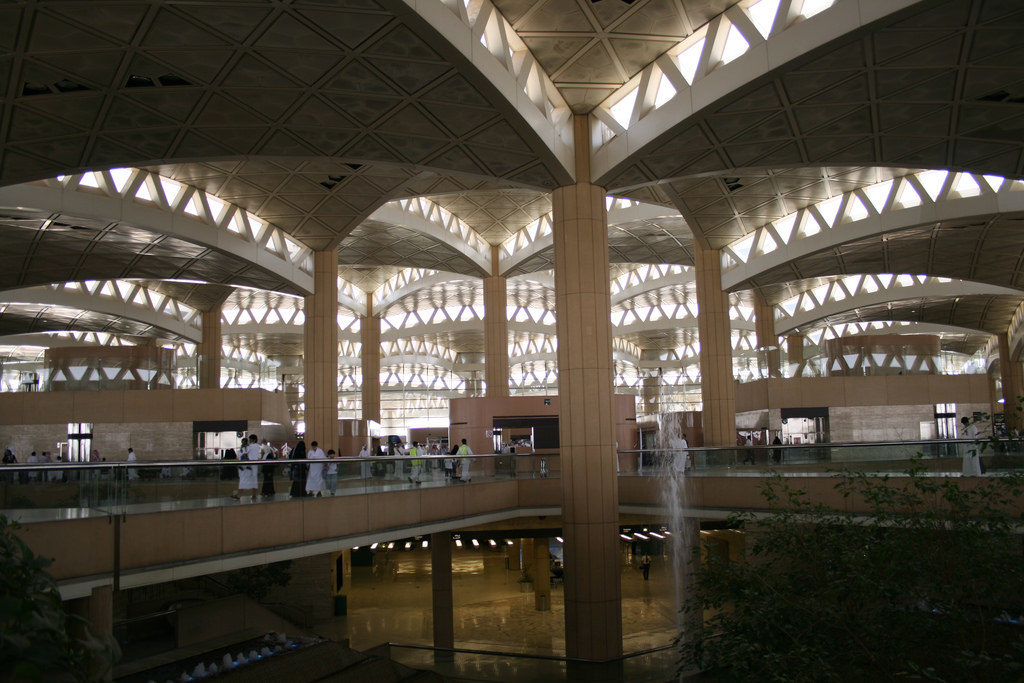 Bechtel's Involvement and Construction Specifics
While the Riyadh Metro Project is being developed and constructed by multiple engineering and contracting companies worldwide, the largest partner in the project is Bechtel, a United States-based firm that previously assisted with the build of England's Channel Tunnel and Athens' Metro. The Saudi government handed the firm a $10 billion contract, which has since been confirmed by Fortune as the largest lump-sum civil-engineering contract ever awarded to a single team: the entire project is expected to cost upwards of $22.5 billion. However, Bechtel isn't without help in the ambitious undertaking. The company created a consortium—BACS—that includes Almabani General Contractors, the Consolidated Contractors Co., and Siemens.
The consortium is responsible for developing the transit system's two most challenging lines, which stretch nearly 40 miles underneath central Riyadh and include 39 stations. The underground work began in July 2015 and was facilitated with the use of powerful tunnel-boring machines that weigh 1,000 tons and can tunnel through 325 feet of earth per week. The trains that will run through the aforementioned tunnels are being created by Siemens and will be driverless with a maximum speed capacity of 90 miles per hour. Both the trains and the stations will include air conditioning. Furthermore, all stations will include Wi-Fi, while some will feature shops and parking lots. Other firms working on the project include Bombardier, Hyder Consulting, Alstom Transport, IDOM, and Worley Parsons Arabia.
Focus on Green Energy
In keeping up with global trends, as well as the country's own Vision 2030 agenda, which stresses sustainability, there is an emphasis on green energy in the development of the project. According to Saudi Arabia's High Commission for the Development of Arriyadh, as much as 20 percent of the transit system's power will be sourced from solar energy that has been harvested from cells installed in each of its stations. Additionally, solar panels are being constructed along its above-ground stations. In January 2018, it was reported that a partner bid submitted by Wagner Solar and Strukton was selected to install nearly 4,300 solar panels on a depot that serves lines 4 and 6 of Riyadh Metro. Once completed, the solar panels should generate more than 2,400 megawatt hours per year.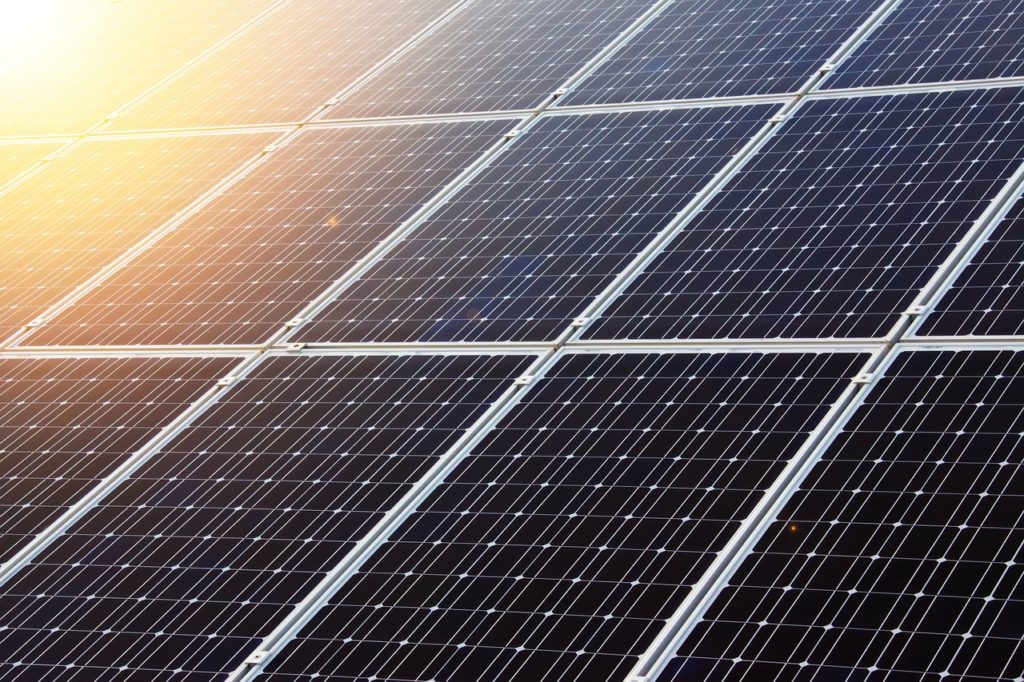 The Riyadh Public Transport Project
The 110-mile Riyadh Metro isn't the only public transportation project ongoing in Saudi Arabia's capital city. In fact, it's part of a comprehensive transit system dubbed the Riyadh Public Transport Project (RPTP), which also includes a 22-line bus system with more than 6,700 stops along a network spanning more than 740 miles. Each bus will be equipped with an automatic passenger counting system, driver performance monitoring system, and a unified ticketing system. They will also include internal surveillance cameras and ample seating space for families and individuals with special needs.
Buses will operate on four different levels, including an axial network, which will include designated bus-only traffic lanes. The second level will serve Riyadh's main residential centers, while the third level will connect each neighborhood, and the fourth will operate solely inside of the city's residential districts. The bus network will be integrated with each of the Metro's stations. The entire RPTP is expected to create roughly 15,000 jobs.