Dubai is a city known for attaining big achievements at a rapid pace. While the city was primarily known as a small trading port and fishing hub prior to the 1960s, the Middle East's bourgeoning oil and real estate industries have spurred incredible growth in what is now one of the world's most technologically advanced, cosmopolitan cities.
Dubai is home to a dense metropolitan area that includes the world's tallest skyscraper and third-busiest airport. More than 2.8 million people reside in the city, and it welcomes as many as 10 million visitors per year.
While a clear marker of the region's growing impact on the global economy and culture, the rapid development in Dubai and elsewhere within the United Arab Emirates has not been without its consequences. In 2006, the World Wildlife Fund identified the UAE as having the largest per-capita ecological footprint in the world. This distinction was largely the result of the nation's carbon emissions, which have skyrocketed due to its fast-paced population growth and industrial development.
True to its ever-increasing reputation as a truly modern city, Dubai has set out to solve this problem. The city's leadership intends not only to merely reduce its carbon footprint, but to achieve the smallest ecological footprint of any city in the world. The following are several ways that Dubai is going green—and perhaps becoming the greenest city on Earth: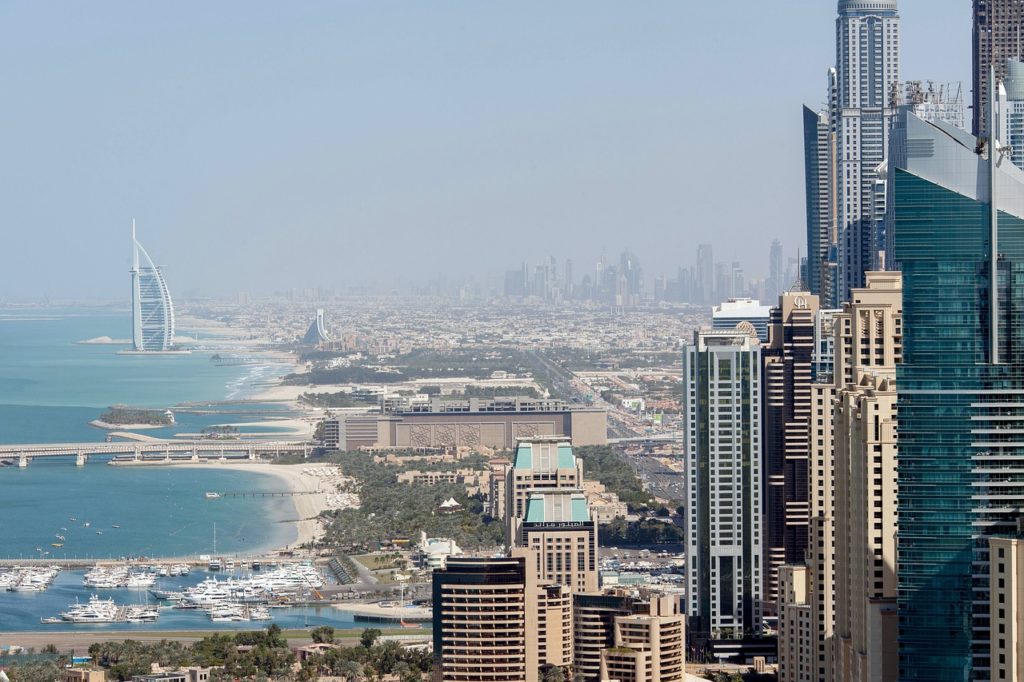 Focused Leadership
In order to make significant, sustainable changes to a city's infrastructure, the leadership must be absolutely committed to this goal. Dubai's leaders have made sustainability a priority for the city's development, setting clear benchmarks to direct the municipality down a greener path. The emir of Dubai, His Highness Sheikh Mohammed bin Rashid Al Maktoum, has been clear about his dedication to sustainable development since assuming his current role in 2006. He has set a goal for the city to derive at least 75 percent of its energy from sustainable sources by 2050, and he is dedicated to shrinking Dubai's carbon footprint to the smallest in the world.
Sustainable Transportation
Dubai's population has doubled since 2006, leading to an even larger increase in cars traveling its roads. The Dubai municipality has set out to curb this obvious source of carbon emissions by prioritizing the development of green public transit options, such as the Dubai Metro. Spanning 47 stations, the metro transports passengers throughout the city in driverless train cars constructed with a number of uniquely sustainable features. Design elements such as solar shading, advanced insulation, energy-efficient lighting, and high performance glazing work in tandem to reduce the amount of energy required to power and cool the train cars in Dubai's hot, arid climate.
Green Housing
Dubai has commissioned the construction of multiple communities that aim to make sustainability a natural part of daily life for residents. These innovative developments include Dubai Sustainable City, a mixed-use complex of houses, hotel and resort space, and businesses sharing the goal of sustainability. Powered by 600,000 square feet of solar cells, Dubai's Sustainable City seeks to become the first community in the city to produce more energy than it uses through robust recycling programs and clean energy generation. In addition to traditional amenities such as banks, hospitals, and mosques, the development is also home to a Sustainable Engineering and Research Institute and Training Center, an eco-resort, a variety of outdoor leisure areas, and several greenhouses, organic farms, and private gardens.
The Sustainable City stands as a global example of excellence in sustainable design, and Dubai will continue to build its reputation for eco-friendly development with Desert Rose, a 4,000-hectare "smart city" being developed with a similar emphasis on sustainability.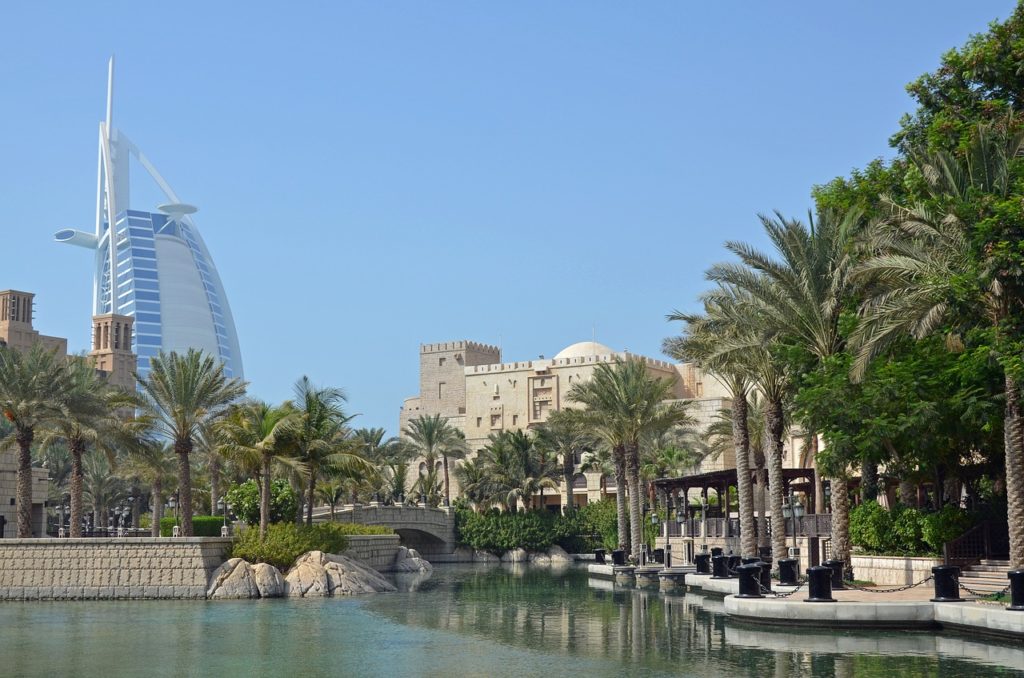 More Environmentally Friendly Construction Practices
Dubai has implemented a number of new construction regulations with the aim of cutting the sector's energy usage by 30 percent. Implemented in March 2014, the Green Building Regulations and Specifications and subsequent Al Safat construction rating system require all new building projects to include sustainable features, including solar water heaters and automated lighting and air conditioning systems. These standards apply not only to new constructions in the city, but also to ongoing efforts to renovate 30,000 existing buildings.
Clean Energy
Dubai's electrical and water authority, DEWA, has outlined clear benchmarks intended to significantly reduce the city's reliance on imported energy from non-renewable sources. Under the Dubai Clean Energy Strategy, the city will strive to draw 7 percent of its energy from renewable sources by 2020, with this number increasing to 25 percent in 2030 and 75 percent by 2050. The city will accomplish these goals in part through the development of the Mohammed bin Rashid Al Maktoum Solar Park, which will stand out among similar solar facilities with a total capacity of 5,000 megawatts by 2030.
Green Spaces
Dubai is also becoming greener in a very literal sense. The city has largely increased the amount of trees, green spaces, and gardens dispersed throughout the metropolitan area, creating new wildlife sanctuaries and planting trees such as date palms, damas, and ghafs along its busiest roadways. Specifically, Dubai plans to achieve 25 square meters of green space per capita by 2020, and back in 2013, city leaders were already halfway to this goal.