Universities are a vital part of a community's social infrastructure. They lead to a more educated and prosperous population, resulting in more rapid growth of the economy and democracy.
Many universities in the Middle East are experiencing a revival, with increasingly modern research facilities, well-designed buildings, and expanded facilities. Moreover, in recent years there has been a notable increase in government funding for the region's higher education institutions and in the overall value of the area's education sector.
Several American universities have also chosen to set up shop in the Middle East. New York University has an Abu Dhabi campus, and Georgetown University and Carnegie Mellon University have campuses in Qatar's Education City. Following are five of the top university campuses in the Middle East:
King Fahd University of Petroleum and Minerals
Originally known as the College of Petroleum and Minerals, King Fahd University of Petroleum and Minerals (KFUPM) was founded in 1963. In the following year, the university's first class of 67 students arrived. The university now has a student body of more than 8,000 people.
Situated on 900 acres, KFUPM features an information technology center, a stadium that seats over 10,000 people, a medical center, an outdoor ampitheatre, and an indoor swimming pool. A water tower located amid the academic buildings has become a university symbol.
Providing seven paths of academic study, KFUPM allows students the opportunity to pursue degrees in areas such as engineering, environmental design, industrial management, computer science, and a variety of other scientific fields. In addition, students have the opportunity to study at the doctorate and graduate levels. The university also provides a college preparation program that helps students as they transition from secondary school to an institution of higher education. While there are plans for the university to eventually charge tuition, instruction and accommodations are currently free to full-time KFUPM students.
American University in Cairo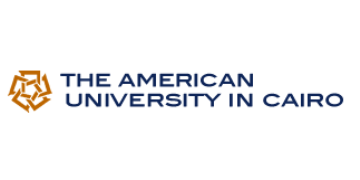 Established in 1919, American University in Cairo (AUC) is located on more than 250 acres. Located in New Cairo, the campus includes multiple theaters, a large library, 15 centers for research, and 25 academic departments.
AUC, which is accredited in both the US and Egypt, offers more than 35 undergraduate paths of study, as well as nearly 50 master's programs and two doctorate options. More than 5,400 students are currently enrolled in the undergraduate program at AUC, along with an additional 1,065 graduate students. The students are taught by more than 430 teachers. Together, the AUC community represents more than 60 countries.
A green leader in the Middle East region, AUC has implemented a thorough recycling program on its campuses. AUC has several goals for reducing its energy and water usage in the coming years as the university grows.
United Arab Emirates University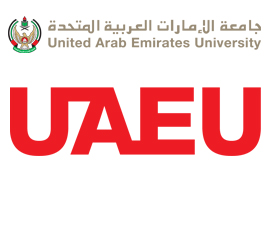 United Arab Emirates University (UAEU) was established in 1975, and it now serves about 14,000 students from all over the globe. UAEU boasts many modern facilities, including two large swimming pools, two libraries, and eight research centers.
More than 60,000 students have graduated from the institution since its inception. Nine colleges at UAEU provides more than 50 different programs of study to the student body. The majority of the undergraduate students attend the Humanities and Social Sciences college, with large numbers studying engineering and business, as well.
American University of Beirut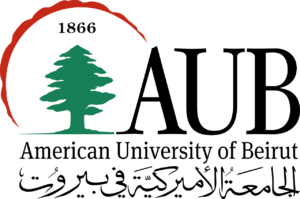 Located in Lebanon's capital city, the American University of Beirut (AUB) began in 1866. The university is located on more than 60 acres, with an additional 247 acres for the Advancing Research Enabling Communities Center. The campus includes multiple libraries, museums, art galleries, dorms and sports fields, as well as a student center and a 420-bed medical center.
AUB currently has 800 teachers and faculty imparting knowledge to approximately 8,000 students. The student body is split between about 7,000 undergraduate and 1,000 graduate-level students. The university offers more than 125 programs at the undergraduate, doctorate, and master's levels. AUB was first accredited by a US institution in 2004 and recently renewed its accreditation. AUB has an operating budget of almost $400 million, which is funded in part by hospital fees and student tuition. The university has awarded over $37 million in financial assistance to students at all levels.
University of Jordan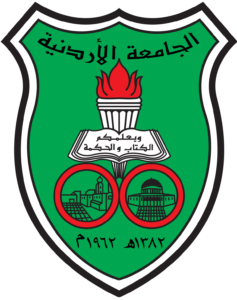 Established in 1962, the University of Jordan (UJ) is located in Amman. Situated on 700 acres, UJ features an archaeology institute, a cultural center, a hospital, and extensive research facilities.
The university offers 250 undergraduate programs in 24 disciplines, including multiple medical and scientific fields of study. The 38 doctorate programs offered at UJ comprise half of the country's doctorate study opportunities. UJ also offers several specialty, master's, and diploma programs. The university has more than 200,000 graduates spread across the world. Currently, more than 2,000 academic faculty serve a student body of more than 2,600 students.
A Growing Need
The Middle East region will likely continue to witness higher enrollment rates at its universities. In order to avoid overstretching the region's educational infrastructure, the governments of Middle Eastern countries will have to work to meet demand by expanding existing universities and constructing new ones.