Following a relative down period for construction in Gulf Cooperation Council (GCC) countries, activity is expected to pick up in early 2020, according to Linesight, a major cost and project management firm with a GCC pipeline worth in excess of $10 billion. The impetus for this expected change includes long-term factors like economic diversification, renewed government ambition, and social reform.
Saudi Arabia is expected to grow the most, with 5,000+ capital projects in the pre-execution stage worth more than $1.6 trillion combined. By far the biggest project in the country is Neom, a futuristic 10,232-square-mile development along the Red Sea near Jordan and Egypt. The first phase of the $500 billion project is expected to be completed in 2025.
Here are five things to know about the completed project of Saudi Arabia's Vision 2030 initiative:
1. It has lofty plans.
Crown Prince Mohammed bin Salman's (MBS) goal for Neom is to transform 290 miles of desert into "the world's most livable city." What that exactly entails includes extensive tech integration and ambitious ideas that would make Neom a one-of-a-kind destination. The planned city already has an airport that conducts flights for employees and investors of the project but, if all goals are achieved, city residents will be taking flying taxis to work in the not-so-distant future.
That is just one of the ambitious goals for Neom, according to the Wall Street Journal. Others include robot maids that will clean the homes of Neom residents, cloud seeding to increase rainfall, beaches with sand that glows in the dark, schools with hologram faculty members, and a robot dinosaur island. Moreover, MBS hopes to construct an artificial moon to illuminate the city at night.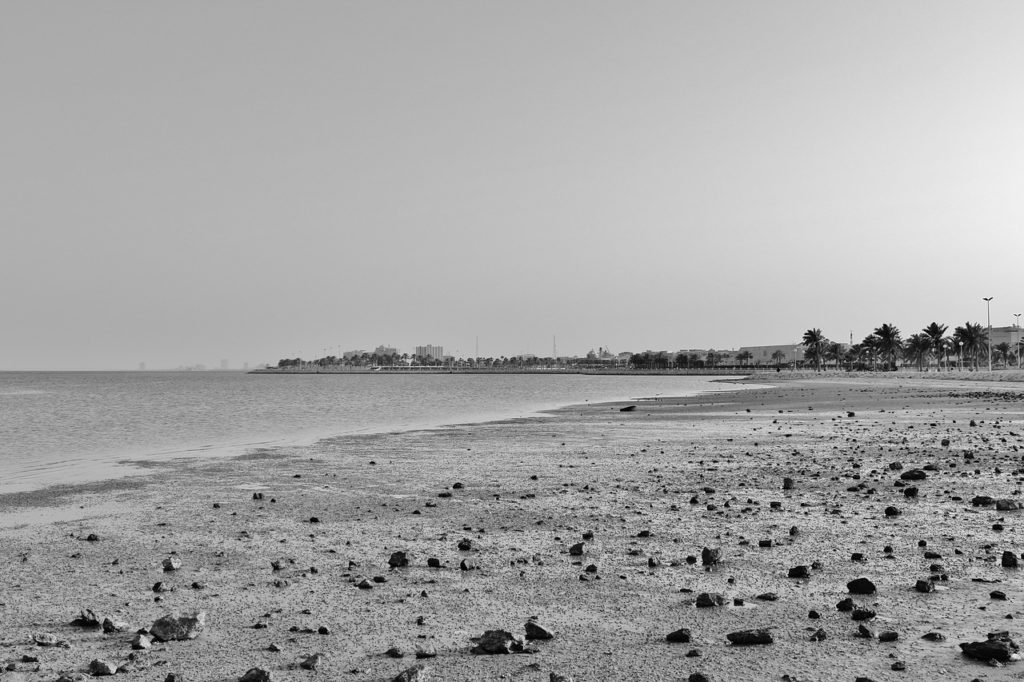 2. Developers are seeking to raise $3.5 billion.
To help finance Neom, the Red Sea Development Co. is in talks with various banks to obtain $3.5 billion (Dh12.84 billion) loan, according to Gulf News. The loan is expected to be backed by Saudi Arabia's Public Investment Fund.
Jay Rosen, Red Sea Development's head of finance and investments, later confirmed reports that the company was in discussions with banks. He added that it has awarded more than 1 billion Saudi riyals (approx. USD$266,000) of work to companies completing infrastructure projects.
3. A contract with Aecom has been signed.
This past summer, Saudi Arabia initiated the first steps in completing Phase 1 of Neom by signing a project management contract with the US-based Aecom. The global infrastructure firm is expected to contribute to the design and construction phases by providing contract administration, project management, and environmental and technical support services. Aecom Arabia's CEO, Ian Laski, confirmed the company had already begun mobilizing resources for the project in July.
4. A construction village is in the works.
In order to build the city and its necessary infrastructure, workers are required to live in the region for extended periods of time. To that end, Saudi Arabia recently signed contracts with a pair of development companies to build and finance a construction village capable of housing as many as 30,000 workers.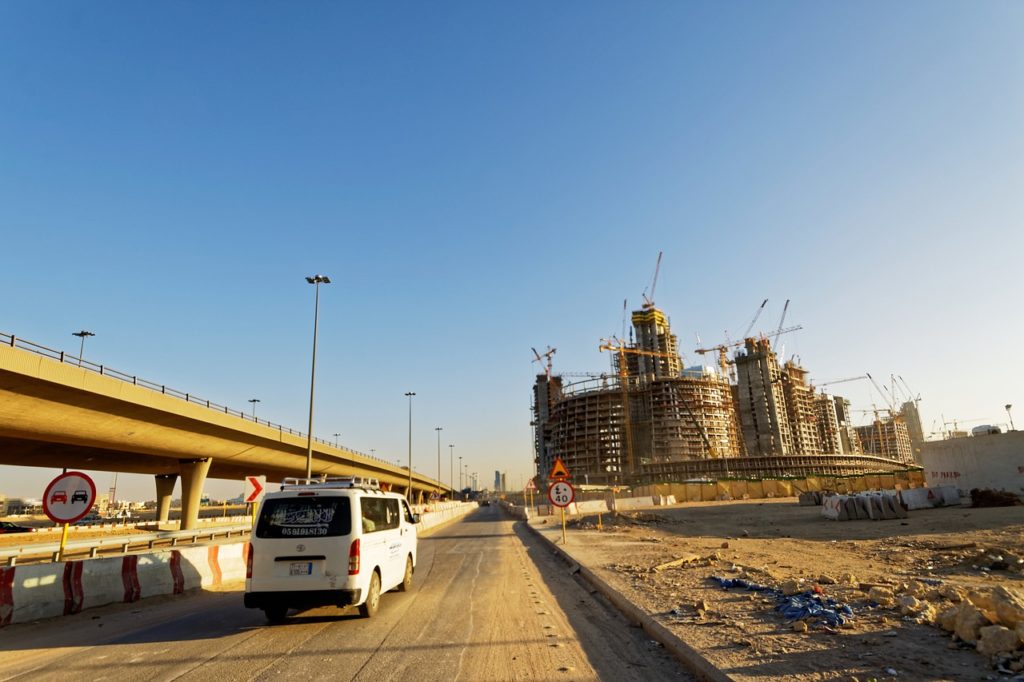 Al Tamimi Group will build two residential areas, while Saudi Arabian Trading & Construction Company will construct the third. They will operate the villages for 10 years upon the completion of construction activity. Villages will include green areas with vegetable plots and ornamental gardens in addition to cricket and soccer pitches and basketball and tennis courts.
"The awarding of these contracts is another milestone in our journey to turn the Neom dream into a reality," said Neom chief executive Nadhmi Al Nasr. "Building a giga-project the size of Neom is a great challenge that requires manpower to settle there for years to come and we are keen on creating the best environment for those who will work and live there."
5. Neom has already held games and events.
Although the area in which Neom will be constructed is relatively uninhabited and lacking much of the necessary infrastructure, it has nonetheless already hosted major public events. This past April, an extreme sports event took place in the area and, in July, it hosted the Neom Beach Soccer Cup, which included participating teams from the United Arab Emirates, China, and the United Kingdom. In addition to soccer, teams competed in beach rugby and beach tennis events as well as wakeboarding.
Beyond showcasing the potential for the region, the event highlighted MBS' deliberate push for Saudi Arabia to boast a more progressive society. In contrast to surrounding gender-segregated public spaces, the event was attended by both Saudi men and foreign women, the latter of whom wore casual clothing such as jean shorts. Rock music played in the background and a nearby food truck served up sweet potato fries and wagyu beef sliders. One attendee commented that he felt as though he was not in Saudi Arabia at all.
Moreover, the event served as an opportunity to showcase the region's potential for hosting major sporting events. One of Neom's sports business analysts, Lojain Alharbi, expressed her desire to establish the futuristic city into a hub for healthy living and elite sports.