Yemen's infrastructure has never been in an enviable state, but its essential services and buildings have been particularly ravaged since civil war broke out in 2014. Access to water diminished after explosions in early 2016 severely damaged a water desalination plant near Al-Mokha and a failed drilling technique made water even more scarce and expensive. While water availability remains the most pressing concern in the country, transportation infrastructure, including bridges and roads, has suffered roughly $7 billion in damage. As of December 2017, less than 15 percent of the country's 41,634 miles of roads were paved.
Despite its precarious position, there is hope for residents of Yemen as the United Nations and other international partners are contributing money to help fix the country's failing infrastructure and boost its economy. The World Bank established a $20 million Financial Infrastructure Project in 2013 and has set further goals to accomplish by 2019. Saudi Arabia has also been a vital partner in the rehabilitation of the nation through its establishment of the Saudi Reconstruction Program in Yemen (SRPY).
The Saudi Reconstruction Program in Yemen
After spending the previous year in Saudi Arabia, Yemeni President Abdrabu Mansur Hadi returned to the country's second-largest governorate, Al Mahra, on August 1, 2018, to announce eight new vital infrastructure projects funded by the Kingdom of Saudi Arabia as part of its SRPY initiative. These projects will include the expansion of Al Ghaydah Hospital and the creation of a new hospital in the region; the construction of new roads, a university, a water purification plant, and an electrical power plant; and the renovation of Al Ghaydah airport and the port of Nishtun. These projects should be completed by 2020.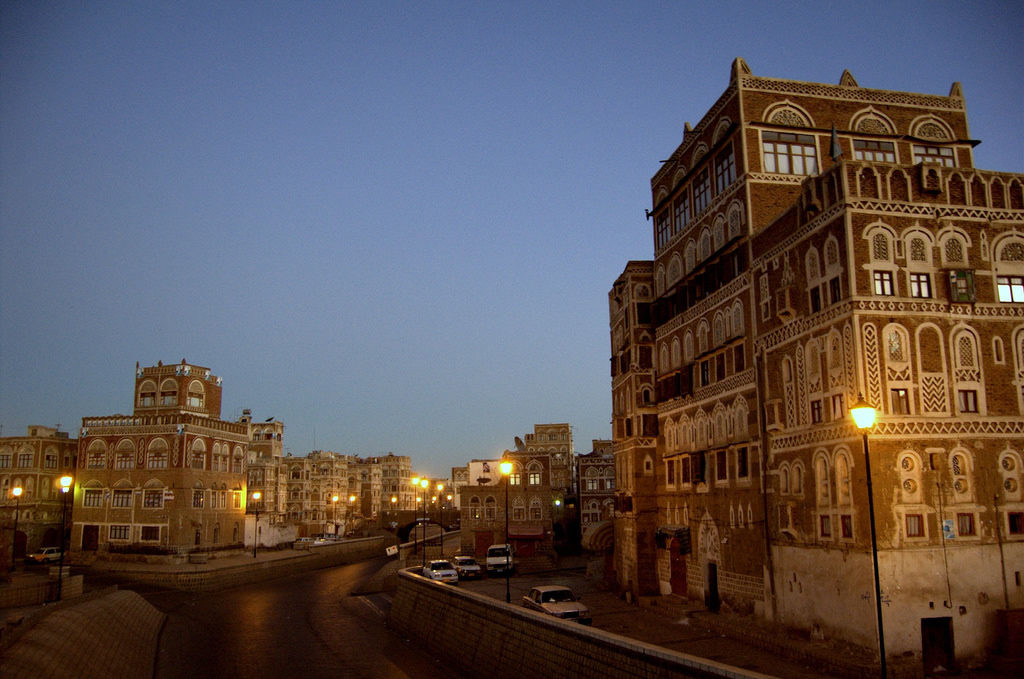 "The Kingdom of Saudi Arabia remains at the forefront in Yemen," said President Hadi. "Saudi Arabia was the first to realize the gravity of the danger and trouble in Yemen, and the Kingdom is the first to step forward to fulfill and champion the needs of Yemenis. Today, Saudi Arabia is the first, as usual, to build and construct. This is the Kingdom's destiny not only for the land and people of Yemen, but for humankind as a whole."
Beyond its commitment to funding critical infrastructure projects, the SRPY has already provided the Seiyun General Hospital with nearly 200 pieces of modern medical equipment to drastically improve its medical service capability. Among the donated supplies are a CT scanner and ultrasonic wave machines. "It is not enough to simply improve existing facilities," said Mohammed bin Saeed Al-Jabir, SRPY supervisor and ambassador to the Republic of Yemen. "Hospital personnel must be provided with the proper resources to do their jobs."
The Yemen Comprehensive Humanitarian Operation
Building upon goals and initiatives set in the 2018 United Nations Yemen Humanitarian Response Plan, Saudi Arabia recently established an international coalition to oversee further objectives laid out in the Yemen Comprehensive Humanitarian Operation (YCHO). The participating countries will contribute a combined $1.5 billion in new donations to provide humanitarian aid and repair infrastructure to help facilitate the delivery of essential services.
One of the central aspects in the YCHO is port expansion and infrastructure projects in Aden, Mukalla, and Mokha. In a separate move, Saudi Arabia is also planning to construct an oil port in the al-Mahra governorate. Moreover, the YCHO is contributing funds for the purpose of building an air bridge that, upon completion, will allow for as many as six flights of C130s each day. The air bridge will primarily be used by humanitarian organizations to deliver essential equipment and humanitarian items.
Additional transportation-related projects include the opening of Al Tuwal and Al Khadra crossings at the Yemen and Saudi Arabia border and the establishment of 17 safe-passage corridors to ensure secure and efficient overland transportation of humanitarian aid to nongovernmental organizations operating throughout the country. At least $20 million of the $1.5 billion YCHO contribution will pay for road infrastructure. As a result of the aforementioned projects and financial contributions, Yemen will receive 1.4 million metric tons of vital imports per month as opposed to the 1.1 million metric tons it received in 2017. Saudi Arabia has also given the Yemeni Central Bank $2 billion to encourage economic stabilization.
Emirates Red Crescent Projects
Saudi Arabia isn't the only Middle Eastern nation lending its support to Yemen. The United Arab Emirates, through its Emirates Red Crescent (ERC) Red Cross affiliate, signed development agreements for four major projects totaling AED 9 million in August. In addition to recently sending 17 trucks filled with 12,000 food baskets to Yemenis in the Ad Duraihimi district, the ERC intends to rehabilitate and construct upwards of 45 schools in the governorates of Lahej, Dhala, Taiz, and Abyan. The three-phase plan also includes digging water wells that will benefit roughly 1.5 million residents.