The United Arab Emirates (UAE) ranked 17th on the World Economic Forum's Global Competitiveness Report 2017-18, but ranked even higher in infrastructure metrics. The report rated the economies of nearly 140 countries on 114 different performance indexes, and the UAE ranked among the top five in airport infrastructure and means of air transport quality, seaport infrastructure quality, mobile phone subscriptions per 100 users, and the quality of infrastructure. Moreover, it was ranked first in road quality.
Infrastructure development has been expedited since H.H. President Sheikh Khalifa bin Zayed Al Nahyan allocated AED 16 billion for comprehensive upgrades nationwide in 2005. Now, as part of Vision 2021, the UAE is seeking to ensure sustainable development in line with environmentally friendly policies. The following are four ongoing infrastructure projects in the UAE:
Marsa Mina Waterfront Project
Construction began in October 2019 on the Marsa Mina waterfront project. Located near the Abu Dhabi Cruise Terminal, the project was initiated by Abu Dhabi Ports and is expected to be completed by the first quarter of 2020. In addition to serving as a hub for tourists arriving in the UAE capital by cruise ship, it will provide office space for small businesses. The first stage of construction involved unloading the first shipping container. All retail units will be built from recycled containers, while artwork put together with marine equipment will surround the area. The space will also be home to food trucks, playgrounds, family entertainment, and open seating areas.
Abu Dhabi Ports CEO Mohamed Al Shamisi commented on the potential of Marsa Mina at the start of construction: "The introduction of Marsa Mina will not only draw increased footfall from both international visitors and members of the local community but will widen the exposure of Abu Dhabi's cruise culture to the global market."
The Marsa Mina waterfront project is part of a larger initiative by the government to diversify its economy and place less of an emphasis on oil. Tourism, in particular, is one industry that the UAE is promoting as having great potential for economic growth. To that end, Abu Dhabi has cut tourism-related fees and established an AED 600 million fund that has been used to construct tourist attractions like Warner Bros. World Abu Dhabi and the Louvre museum.
Cinemacity Al Qana
Aligning with the UAE's plans to leverage tourism attractions to boost its economic growth, Abu Dhabi's Al Qana waterfront destination will soon be the site of a grandiose entertainment hub that will include 15 cinema screens, one of which will be a 26-meter-wide customized premium large format (PLF) screen. This will be the largest cinema screen in Abu Dhabi when the complex, known as Cinemacity Al Qana, opens in 2020. The venue will offer seating for more than 2,000 people, while the PLF screen will feature Dolby ATMOS surround sound and a dual RGB laser projector. In addition, there will be a designated children's cinema and private lounge. The project's general manager, Hammad Atassi, promised that Cinemacity Al Qana will quickly become a favorite venue among moviegoers in Abu Dhabi during a signing ceremony at the site in October.
Sharjah International Airport Expansion
The Sharjah International Airport is the third-largest airport in the UAE, and plans are underway for it to increase in size and passenger capacity as part of a major terminal expansion. Construction is expected to begin in the fourth quarter of 2020 and to conclude by 2022. It's expected that the airport will have an annual passenger capacity of 20 million people by 2025. The airport's passenger traffic reached 12.04 million in 2018, which represented a 6 percent annual increase from 11.36 million passengers in 2017.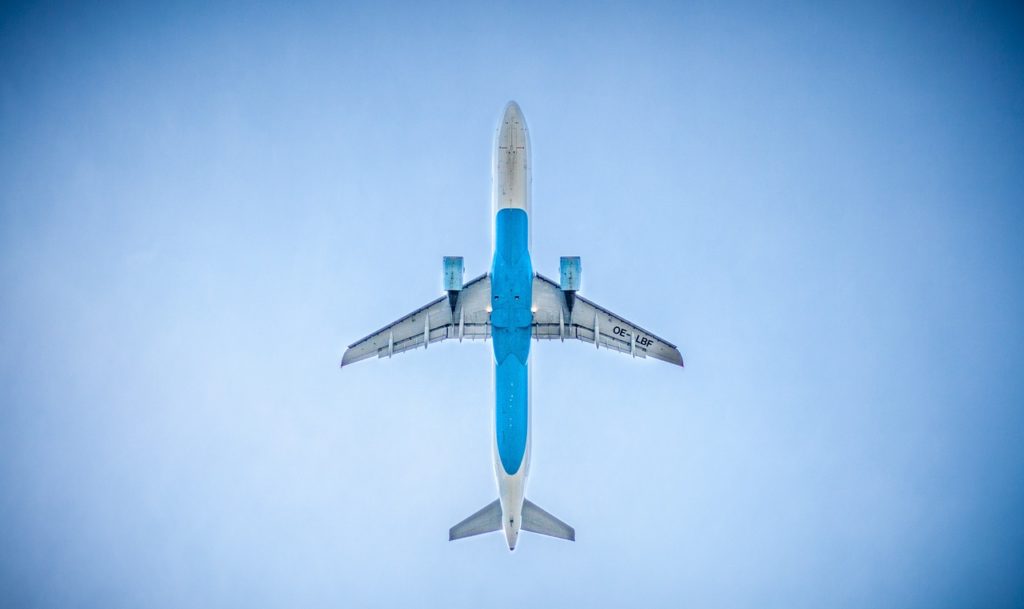 The design of the terminal will resemble the wing of a plane. Other elements that will be added include smart gateways, as well as two passport control areas and two departure halls that will reduce wait times for passengers. In addition, there will be a new VIP lounge for business passengers. The main contract for this work was expected to be signed in August, while design, consultancy, and management contracts have already been signed with Parsons International, Core Engineering Consultancy, Metito Overseas, and ADP Ingénierie. A new 1,200-meter road network, including a 330-meter suspended bridge, has already been constructed in the surrounding area.
Al Ain City Schools
A pair of schools in Al Ain City's Ain Al Fayda area are expected to be constructed by November 2020. The two schools, a male-only and female-only school, are part of the Abu Dhabi Future Schools Programme and are being built by the Abu Dhabi General Services Company. They will occupy a total area of more than 76 square kilometers and cost approximately AED 289.5 million.
The male-only school will be a three-story building with the capacity to serve 2,550 students in its 85 classrooms. It will also have a library, IT hall, fully-equipped sports hall, swimming pool, prayer room, and science and arts labs. The female-only school, which will also be a three-story building, will have many of the same amenities, although it will have only 50 classrooms and accommodate 1,500 students. Both buildings will be handed over to the Abu Dhabi Department of Education and Knowledge when completed.