Transportation options in the Middle East have been increasing in recent years, and there are plans for further expansion in multiple countries. The United Arab Emirates (UAE), in particular, is investing heavily in its transportation infrastructure.
By 2021, the Gulf Cooperation Council Railway project is expected to link the country to Saudi Arabia, Oman, and Qatar. Bahrain and Kuwait will be linked to the network by 2023.
Domestically, the UAE is also funding innovative transportation infrastructure such as Abu Dhabi-Dubai Hyperloop commercial track. Here is everything you need to know about the track.
Technology Imagined by Elon Musk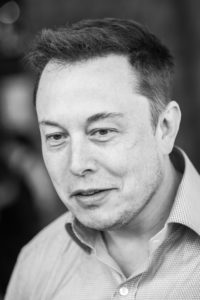 Promised as the next step in transportation efficiency and technology, a hyperloop is a high-speed underground tunnel track. It works by propelling passenger pods via magnets through a tube at speeds in excess of 1,200 kilometers per hour. The technology was originally imagined by prominent billionaire Elon Musk in 2013 and has been in the development stages ever since.
This past year, Musk's Boring Company hired key personnel in executive positions to advance plans for hyperloop construction in Chicago, Los Angeles, and Washington, D.C. Moreover, Musk has claimed he has verbal government approval to build a system connecting Washington, D.C. with Baltimore, Philadelphia, and New York.
The first full-scale passenger capsule was on display in Southern Spain in October. Tests were expected to be completed in France in the months to follow.
Construction to Start in UAE in 2019
In regard to the Middle East, Dubai and Abu Dhabi could have the distinction of being the site of the world's first hyperloop commercial track. Hyperloop Transportation Technologies (HTT) is one of the leading firms in regard to developing the innovative technology. It has signed an agreement with Aldar Properties PJSC to begin developing the hyperloop system along the border of Dubai and Abu Dhabi.
Construction is expected to begin in the third quarter of 2019 with the goal of opening an initial 10-kilometer segment of track for public use in 2020. HTT has yet to detail the exact route of the eventual proposed track or the location of its terminals. However, it's expected to be built near the Al Maktoum International Airport and loop through Dubai's downtown core as well as Yas Island in Abu Dhabi.
Once completed, it's anticipated that passengers will be able to travel the 140-kilometer distance from  Dubai to Abu Dhabi in 12 minutes. As it stands now, driving to Dubai from Abu Dhabi takes nearly one-and-a-half hours. There are plans to include Oman and Saudi Arabia in the Hyperloop commercial track system in the future.
"In just five years we have solved and improved upon all of the technology needed for Hyperloop, from a new levitation system to vacuum pumps, batteries, and smart composites," said HTT CEO and co-founder Dirk Ahlborn. "This capsule will be a part of one of the most efficient transportation systems ever made."
Despite the high speed of travel, designers and engineers claim the effects on the human body will be minimal. This method of travel should feel similar to the experience of traveling on a commercial aircraft. In that regard, the capsules will include virtual windows so that passengers can view an artificial outside world. They will also feature comfortable leather seats, deluxe interiors, and the latest entertainment options.
UAE as a Prime Destination for Hyperloop
HTT has signed similar hyperloop development agreements in the France, Brazil, the United States, and China, among other countries. However, the UAE is the ideal destination for the world's first commercial system for a number of reasons. These include its technological capabilities, population, and traffic.
Both Dubai and Abu Dhabi, for instance, are working toward becoming tech-driven smart cities. At the same time, they are attempting to reduce carbon emissions by as much as 75 percent by 2023. Moreover, the Dubai International Airport is the third-busiest international airport in the world.
Additionally, companies in Dubai are already preparing for the high-speed transportation system. DP World, the world's third-largest port authority, introduced Hyperloop One DP World Cargospeed earlier this year as a means of supporting the efficient and sustainable delivery of palletized cargo. "All the right factors fell into place," noted Marcia Christoff of Hyperloop One.
Operational for Expo 2020
At the time of the initial announcement that HTT was developing the Hyperloop track in the UAE, its chairman Bibop Gresta stated that, with regulatory support, the company hoped to have the first section operational by the start of Expo 2020. Dubai—and, by extension, Abu Dhabi—is already a prime location for the track given the aforementioned factors.
However, Expo 2020, which runs from October 20, 2020 to April 10, 2021, is expected to attract millions of visitors to the Emirate. This means that additional high-speed transportation options are crucial to ease potential traffic congestion.
Covering a 4.38-square-kilometer area, Expo 2020 will include 2,100 residential units for participants from more than 200 countries, corporations, educational institutions, and multilateral organizations. All of these entities are at the forefront of human ingenuity, technology, and forward-thinking ideas.