Over just the past decade, the Middle East telecom market has exploded. Driven by a rapidly increasing youth population, it has an annual average growth of 3.5 percent, exceeding global averages. Today, the mobile broadband subscriber base in the Middle East and North Africa (MENA) region tops 1 billion.
Notably, the expansion of the information and communications technology sector has led to increased opportunity and innovation for MENA telecom operators. Read on for four recent developments in this sector in the Middle East:
Middle East Mobile Operators Expected to Lead in 5G Mobile Services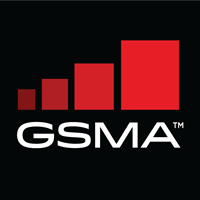 According to the Groupe Spéciale Mobile Association (GSMA), which represents more than 750 operators worldwide, the Gulf Cooperation Council (GCC) countries will lead the world in the development and implementation of 5G network and mobile services. GSMA made the proclamation during its Mobile 360 conference in Dubai this past November.
"Backed by proactive government support, mobile operators, particularly in the GCC Arab States, have been quick to establish the foundations for global leadership in the deployment of 5G technology, moving rapidly from trials to early commercialization," explained GSMA chief regulatory officer John Giusti.
As it stands, 5G services are expected to be commercially available in all six GCC states by 2020 and, according to the GSMA, 5G will account for 16 percent of total network connections in the region by 2025. The GCC nations are already among the world leaders in data consumption rates per capita, while three of its member states (Qatar, Saudi Arabia, and the UAE) have already claimed to have established 5G networks.
Yet, it's crucial that each country's government establishes settings and conditions in which 5G can thrive, according to Giusti, who noted that the region's governments must establish regulations that allow 5G to thrive, which will ensure that both businesses and residents can take advantage of the services that 5G will offer.
In November, the UAE's Telecommunications Regulatory Authority assigned to operators 5G frequencies at speeds ranging from 3.3 to 3.8 gigahertz. Moreover, in the UAE alone, the digitization of industries via 5G technology is expected to earn telecom operators an additional $3.3 billion in revenue by 2026.
Smart City Development in Saudi Arabia and Oman

In December, the Saudi Arabia-based Advanced Electronics Company signed a memorandum of agreement with United States-based technology company Honeywell to facilitate the development of data-driven smart cities. The two companies will collaborate on business opportunities through the construction of smart and connected buildings and infrastructure in Saudi Arabia. The smart cities are part of Saudi Vision 2030, a long-term goal for the country that emphasizes sustainability and economic development.
Saudi Arabia isn't the only Middle Eastern country emphasizing smart city development. On November 14, construction began on a planned tech-driven "city of the future" just outside of the Oman capital of Muscat. Named Madinat Al Irfan, the city is expected to serve as a catalyst for economic diversification in the country, although details have yet to be released on the specific technologies that will be utilized. Other smart city projects are underway in the UAE and Kuwait.
Liquid Telecom's Partnership with Telecom Egypt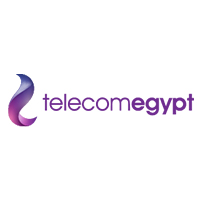 Building upon a longtime partnership with Telecom Egypt, Econet subsidiary Liquid Telecom recently announced a $400 million investment to construct a number of data centers and expand its network infrastructure in Egypt.
The investment will be split into two parts: The first will put $50 million toward building commercial data centers and expanding cloud services throughout the country, while the remaining $350 million will go toward improving broadband services and constructing larger high-capacity data centers similar to the 32,290-square-foot facility Liquid Telecom recently launched in Johannesburg, South Africa.
Vuclip Expands Video-on-Demand Services to the Middle East
Consumers in the GCC states (excluding Yemen), as well as Egypt and Jordan, will now have access to Viu, Vuclip's premium video-on-demand (VOD) streaming service, thanks to the Vuclip's expansion efforts in the Middle East. The service previously achieved market success in Hong Kong, Singapore, India, Indonesia, and Malaysia.
Viu utilizes Vuclip's patented Dynamic Adaptive Transcoding technology, which allows viewers to watch tens of thousands of hours of content without delay. The VOD library is curated to meet the demands of each individual user with customization options such as language and genre. Not only does Viu offer access to several Hollywood films and TV series, but it also is home to Arabic, Filipino, and Bollywood content, including music, TV shows, and movies.
Middle East, Vuclip's regional director Sherif Dahan noted:
"The Middle East is home to a diverse population and our mission is to curate the most compelling and popular content from across the world. We look forward to an exciting journey as we bring new ideas to life and offer viewers a whole new experience in entertainment."