The telecom sector in the Middle East is as competitive as ever as operators seek supremacy in product offerings and customer satisfaction, particularly in regard to 5G networks. A number of operators in the region have already launched and tested 5G networks with plans for commercial rollout in 2019.
The following are four recent developments that are affecting the competition among operators in the region.
Telecom Egypt's Acquisition of MENA Cable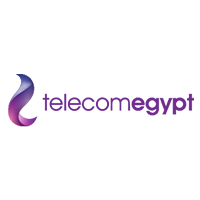 On September 17, Telecom Egypt announced it had secured a deal with Orascom Investment Holding and its subsidiary Egyptian International Submarine Cable Company to purchase Middle East and North Africa Submarine Cable (MENA Cable). Worth $90 million, MENA Cable was targeted by Telecom Egypt to help grow its international cables network and support Egypt's goal of becoming an international digital route.
The transaction should also pay short-term dividends through growing data demand from India. In August, Telecom Egypt signed a memorandum of understanding (MoU) with the India-based Airtel in which it agreed to bundle MENA Cable's assets with those of its own network. As a result, Airtel will receive
indefeasible right of use on Telecom Egypt North and MENA Cable systems. Ahmed El Beheiry, CEO and managing director of Telecom Egypt, mentioned immediate plans to formalize the partnership with Airtel, which would allow Telecom Egypt to recoup its investment in MENA Cable.
Revenue Potential through 5G-Supported Digitization of Industries
The drastic impact of 5G technology is not limited to just consumers and mobile phone users—the commercial sector will see a dramatic change as well. According to a recent report by Ericsson, telecom operators in the United Arab Emirates (UAE) have the potential to earn upwards of $3.3 billion in additional revenue due to the digitization of industries via 5G technology. The report notes that the UAE's manufacturing sector is the biggest contributor to revenue growth, with a potential 18 percent increase by 2026 thanks in large part to cloud-based 5G support. The energy and utilities (16 percent) and public safety (12.5 percent) sectors were listed second and third, respectively, in growth over the same period.
5G data speeds are expected to be as high as 100 times faster than current 4G networks. As of now, 4G LTE maintains a commercial speed of 1 Gigabit per second (Gbps), whereas 5G will have a speed of 5Gbps when fully developed in 2019. Sukhdev Singh, vice president of market research at Kantar AMRB, noted, "4G took us to a level well connected with various people, but what 5G is going to do is to connect people to everything."
Beyond its increased speed, 5G will improve network reliability, latency, and efficiency. It will also support a larger number of connected devices and serve prominent industries and critical applications without interference across one network.
Huawei to Launch Internet TV Service in the Middle East
In September, the UAE-based Orbit Showtime Network (OSN) signed an MoU with the Chinese telecommunications company Huawei to develop an Internet TV service in the Middle East. The partnership makes OSN's content available on Huawei's Video Cloud Solution (which has more than 140 million subscribers) and realizes part of OSN's strategy to enhance user experience.
The Video Cloud Solution is regarded for its rapid response time, high dynamic range imaging, ultra-high-definition 60 frames per second streaming, and seamless multi-screen interaction capabilities. The partnership allows for OSN content to be utilized and promoted as part of its product offerings by all MENA region telecom operations. "This partnership will enable telecom operators to deliver IPTV services to market faster and capitalize on opportunities to maximize revenues as they acquire subscribers," said Neil Martin, the chief commercial officer of OSN.
Telecoms World Middle East 2018 Awards and Conference
The two-day 2018 Telecoms World Middle East conference was held this September in Dubai, where leading telecom sector influencers and innovators met to share insights and discuss 5G development as well as other innovations revolutionizing the industry. Awards were handed out to the top-performing operators in a variety of categories.
One of the biggest winners of the event, Ericsson claimed the 5G Innovator of the Year award for its network technology that enables seamless evolution from 4G to 5G deployment while balancing investments, competitiveness, and revenue streams and minimizing risk. Another big winner was VIVA Bahrain, which earned the Best Enterprise Service award in recognition of its comprehensive cloud services that support the digital transformation of small- and medium-sized businesses. The UAE-based du, meanwhile, received the Smart Cities Award for its part in establishing Dubai Pulse, called the "digital backbone" of Dubai.