The telecom sector in the Middle East had been growing at a steady rate until 2017, when mobile penetration reached 120 percent and, as a result of a reduction in expatriate population and the economy losing momentum, mobile subscriber growth reached its lowest-ever rate. The market grew only 1 percent year over year in 2016 in contrast to 6 percent growth just two years prior. Middle East operators experienced earnings before interest, taxes, depreciation, and amortization (EBITDA) margins of 37 percent compared to 30 percent globally this past year. However, this figure was at 41 percent in 2014 and continues to slide.
The following are five ongoing developments that will either benefit or challenge the region's telecom sector moving forward:
World Bank's Support of Affordable Internet Access in Afghanistan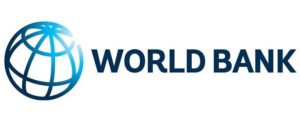 As part of a comprehensive $691 million financing agreement signed by the World Bank and the Afghan government to improve the nation's healthcare sector and economy, the International Development Association, a fund operated by the World Bank, has allotted $51 million to the Afghanistan Digital CASA 1 Project. The money, which the Ministry of Communications and Information Technology will oversee, will help increase access to affordable Internet, improve the government's ability to deliver digital services, and attract private investors to the telecom sector. According to the Afghanistan Telecom Regulatory Authority, only 15 percent of the country's population had consistent Internet access as of 2017.
Economic Measures in Saudi Arabia to Negatively Impact Telecom Sector
Saudi Arabian government revenue has decreased annually since oil prices began to drop in 2014 and, as a result, the country recently introduced multiple reforms and regulations to create new revenue streams. Among other measures expected to increase the inflation rate, the government introduced a 5 percent value-added tax and an excise tax in 2017. It also adopted policy changes for the country's telecom regulatory authority. Consequently, the net income of the telecom sector in 2018 will fall 1.4 percent to 9.3 billion Saudi riyals, according to a report from the Saudi investment firm NCB Capital.
NCB is also projecting a 2.9 percent decline in mobile users to 39 million. One measure in particular that many expect to cause a drastic decline in income is the Communications and Information Technology Commission's decision to remove a ban on VoIP that will, in turn, reduce income generated from international calls, which account for nearly 7 percent of the telecom sector's overall revenue.
Launch of 5G Ultra-Mobile Broadband Service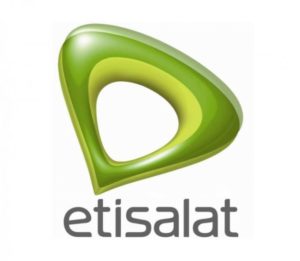 In December 2017, the Emirates Telecommunications Group, also known as Etisalat, announced that it had successfully launched its 5G ultra-mobile broadband service. It was the first telecommunications company to launch the fifth-generation wireless system in Middle East. In addition to having the capacity to maintain a higher density of network users, the new service will act as a catalyst for further technological advancement relating to the Internet of Things. Most notably, the implementation of 5G services will foster new tech-driven opportunities for Etisalat business partners in the healthcare, education, and transportation sectors.
More recently, Huawei partnered with Saudi telecom provider STC to collaborate on 5G innovation and launch a 5G network in Saudi Arabia sometime this year. Telecom providers in Kuwait and Qatar have also successfully tested 5G networks and are targeting deployment in 2018.
R&M's New Micro Data Center
R&M, a Switzerland-based developer and provider of network infrastructure cabling systems, recently made news in the Middle Eastern telecom market with the launch of its new, self-contained microdata center called the Telco Edge. Because of its reduced physical footprint and relatively low power consumption, the data center is an ideal solution for rapid deployment of fiber-to-the-home services, and it will allow telecom providers throughout the region to improve application performance across all networks. The benefits in service and cost will most noticeably be felt in the UAE and Saudi Arabia, where R&M is most active.
"With ambitious programmes to deliver country-wide high-speed connectivity in both nations, there is growing need for innovative solutions that can deliver higher quality internet services while avoiding the significant capital expenses associated with traditional data centres," stressed Manzoor Ali, the company's managing director for Saudi, Bahrain, and Yemen.
Reunification of Libya's Telecom Utility
After four years as two separate entities due to political turmoil, Libya's telecom utility, LPTIC, reunited in January 2018 and held general meetings to discuss measures to improve connections across the country. The meetings resulted in plans to begin working on projects totaling more $1.7 billion to increase access to Internet service throughout the country.
The flagship project is a six-year initiative to ensure high-speed connections to residential and commercial areas through the country's 15,000-kilometer, fiber-optic network. Additionally, in a response to frequent mobile communications interruptions over the past few years due to infrastructure damage and power cuts, LPTIC companies are working on an 18-month satellite project to install new equipment, such as generators and batteries, to establish a reliable power supply and maintain network connectivity.