Recognizing the importance of its construction sector in growing non-oil revenues and achieving the goals of Vision 2030, Saudi Arabia, through the Saudi Contractors Authority (SCA), launched the Future Projects Forum (FPF) in 2019. The impetus for the forum was to allow contractors, banks, and other relevant parties a space in which to collaborate on new investment opportunities and learn about planned and ongoing projects. The 2020 FPF took place from February 25 to 26 in Riyadh at the Hilton Riyadh Hotel & Residences.
Largest Gathering of its Kind
Nearly two dozen government and private organizations showcased more than 600 projects with combined value beyond $120 billion at the inaugural FPF in 2019. Building on the success of this forum, the second edition of the event featured 35 government and private organizations from diverse sectors such as oil, entertainment, infrastructure, and tourism. It also showcased 850 projects with a combined value of more than $160 billion.
Nearly 2,000 contractors and representatives from Saudi Arabia's Ministry of Defence, Ministry of Labour, and Ministry of Health, among other government departments, also attended the event. According to SCA Chairman Eng Osama bin Hassan Al-Afalq, the FPF is the largest contractor and project networking event in the Kingdom and has played an instrumental role in the growth of the country's construction sector.
A little more than three years ago, construction companies in Saudi Arabia faced restructuring dilemmas due to a substantial cash crunch. Now, there is a sense of optimism with planned mega projects like Qiddiya, Amaala, and the Red Sea Project.
"People were suffering," Al-Afalq told Construction Week of economic conditions for contractors in 2016. "To overcome this, we wanted to show the contractors that there was hope. We wanted to showcase the magnitude, nature, size, and the complexity of the projects that Vision 2030 would bring. We decided to align them with this vision and demonstrate what it would require to execute it."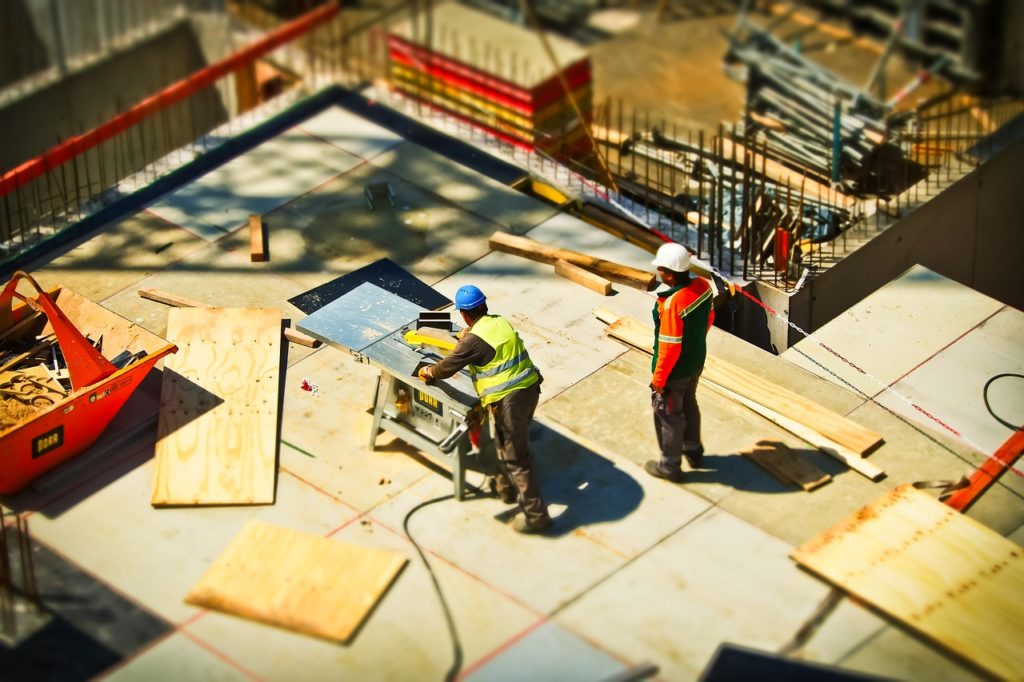 The Red Sea Development Company's Plans for 2020
The Red Sea Project is a planned tourism development that will cover 28,000 square kilometers of land across more than 90 islands located in the Red Sea. Three-quarters of these islands will remain undeveloped and provide visitors with a chance to explore diverse ecosystems and natural surroundings such as ancient archaeological sites and dormant volcanoes. The region will also have its own dedicated airport and, given its proximity to countries in Africa, Asia, and Europe, it will be within three hours of flying time for approximately 250 million people.
The project is being managed by The Red Sea Development Company (TRSDC), whose chief project delivery officer Ian Williamson spoke in regard to its progress at the FPF. Noting that the project was on an "exponential curve," Williamson predicted that it would award $1.8 billion in contracts in 2020. By contrast, TRSDC awarded $600 million in contracts in 2019. He added that he anticipates Phase 1 of the project will be completed by 2021.
Integration of Solar Power
Another development at the FPF was the announcement of solar integration in major projects such as The Red Sea Project, Neom, and Qiddiya. As part of Vision 2030, Saudi Arabia intends to add 40GW of solar power to its energy capacity by 2030 and Al Kifah Holding will help in that regard. The firm signed a contract at FPF with Spanish architecture and engineering company Grupotec to develop large-scale solar facilities and supply solar power for the aforementioned projects.
Increase in Entertainment Infrastructure Through SEVEN
Saudi Entertainment Ventures (SEVEN) was another participant at the FPF. The Public Investment Fund's investment arm announced ambitious plans for a variety of entertainment infrastructure to support the growth of Saudi Arabia's tourism sector. These plans include the development of a pair of entertainment cities in Jeddah and the Eastern Province, each around 200,000 square meters in size; 20 entertainment complexes complete with retail shops, restaurants, and specialized recreation areas; and 50 cinemas throughout the Kingdom. All of these projects are expected to be completed by 2030.
Saudi Aramco Doubling its Projects
Saudi Aramco, the largest oil producer in the world, was another key player at the FPF. And, while Saudi Arabia is working to diversify its economy through Vision 2030, that doesn't mean Saudi Aramco intends to slow its growth. Rather, the oil giant announced at the FPF that it plans to more than double its number of projects under management from 200 to 418 by 2022. These plans include upgrades to its Berri gas plant sulfur recovery and Yanbu refinery's sulfur recovery units. Twenty-three percent of the company's project management expansion will occur within its civil and infrastructure division.
Former Aramco Chair Named Saudi Arabia Investment Minister
On the first day of the FPF, King Salman bin Abdulaziz Al Saud announced the appointment of Khalid Al-Falih as Saudi Arabia's Minister of Investment. Al-Falih, who previously served as the country's Minister of Energy and chairman of Saudi Aramco, will play a vital role in helping Saudi Arabia attract investments to help it achieve the goals defined in Vision 2030. King Salman bin Abdulaziz Al Saud also named Ahmad Al-Khateeb and Prince Abdulaziz Bin Turki Bin Faisal as Minister of Tourism and Minister of Sports, respectively.