In addition to shifting its economy away from its reliance on oil, Saudi Arabia is implementing numerous rail transport projects. This will not only diversify its economy, but alleviate traffic congestion on its roads.
The Saudi Landbridge Project will connect the capital, Riyadh, with Jeddah on the Red Sea coast. While it will primarily be used to transport freight, other rail projects have been implemented to provide faster modes of transportation for human riders.
The Riyadh Metro, expected to open in 2019 and be fully operational by 2021, is one of those projects. Another, the Haramain High Speed Rail (HHSR) project, is nearing completion.
Construction Contracts and Delays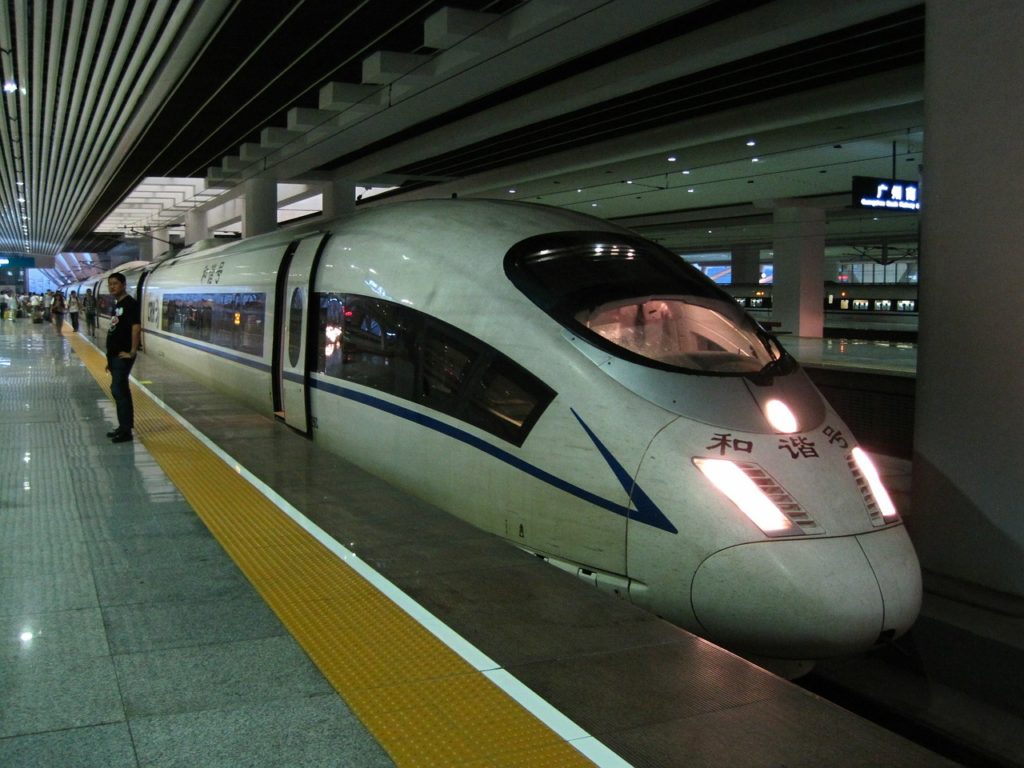 Construction on the HHSR project began in 2009 after the Al Rajhi Alliance won a 6.79 billion riyal (US$1.8 billion) design and build contract for civil works. The consortium was led by Mada Group and included Al Arab Contracting, China Railway Engineering Corp., Arup, and Bouygues.
An additional €6.7 billion contract package for the construction of four of the five stations was awarded to a consortium of 12 Spanish business and two Saudi firms in 2011. A joint venture between Foster and Partners and Buro Happold prepared the engineering designs. According to the Saudi Railway Organization (SRO), the stations were to be built "to the highest international standards and specifications," while incorporating iconic Islamic architectural traditions.
The four stations included in the contract were Makkah, Madinah, Jeddah, and King Abdullah Economic City. There were also plans for a fifth station in Jeddah at the King Abdul Aziz International Airport. Moreover, construction included the design of 53 vehicular overpasses and 30 vehicular underpasses as well as 12 camel crossings and three depots.
The HHSR project was originally expected to be completed by 2012. However, there have been several delays on the 453-kilometer transport system. These are due in part to cost concerns among consortium members such as Spain's rail company Renfe, state track operator Adif, and train maker Talgo.
The parties debated over the allocation of cost overruns in excess of €210 million, which the Saudi Government eventually agreed to pay. Another challenge in completing the project on time was the fact that the line runs through the Arabian Desert, where sandstorms occur frequently.
A Link between Islam's Holiest Cities
One of the main reasons for the construction of the expansive transport system was to link two of Islam's holiest cities, Makkah and Madinah. More than 15 million Muslims are expected to take the annual Umrah pilgrimage to Makkah by 2020. The HHSR will significantly decrease their travel time.
The current travel time is roughly six hours by bus, but it will be reduced to roughly two hours once the 444-kilometer track between Makkah and Madinah is completed. Additionally, the trains will be capable of traveling from Jeddah to Makkah in just over 20 minutes.
Prince Faisal bin Salman, the governor of Madinah, used the train as part of a test run in March 2018 to travel to the Grand Mosque of Makkah and later expressed his excitement for its enormous potential. He praised the efforts of those involved in its development.
Features and Capabilities
The HHSR project is one of the most ambitious public transport projects in the Middle East. However, in addition to serving as a primary form of transportation for citizens of Saudi Arabia, it will build opportunities for nationalization and prove a symbol of strength and prosperity for the kingdom. The 35 Haramain Express trains that will be used on the line are capable of reaching maximum speeds of 300 kilometers per hour, which make them the fastest in the Middle East and North Africa.
Each train is expected to hold 417 people per trip. The 35 trains are expected to transport roughly 60 million passengers per year when the railway reaches operational status. The trains are also adapted for a desert climate with a thermal resistance of up to 50 degrees Celsius as well as military-grade air filters and reinforced door seals.
The stations, meanwhile, include arrival and departure lounges, a civil defense center, helipad, mosque, and a VIP area for premium guests. There's also a 1,000-vehicle parking area at each station and pedestrian links to local public transport.
Pilot Trip and Expected Date of Operation
While government officials had taken part in test runs of the Haramain Express, it wasn't until June 1 that 200 citizens were permitted to ride the train from Madinah to Makkah free of charge. Accompanied by Nabil Al-Amoudi, chairman of the General Transport Authority, the 200 citizens also had the opportunity to tour the station, after which several expressed joy and national pride in the multi-billion-dollar project.
After several delays and missed target dates, the HHSR project will be operational by September 2018. At that time there should be four trains running per week between the two holy cities, while daily services will be offered by September 2019.