Digital transformation is the most pervasive shift in the telecom industry, and this will be even more pertinent in 2020 as a result of widespread 5G network implementation. However, with large-scale challenges comes great opportunity for telecommunication firms and enterprises, particularly those vendors specializing in equipment, network, and infrastructure. According to Gartner, worldwide 5G network infrastructure revenues are expected to exceed $4 billion in 2020, representing a year-over-year increase of 89 percent.
Consequently, the topic of 5G transition and its relevant challenges will be the prevailing theme at the majority of industry conferences in 2020. These include Digital Transformation World 2020 in Copenhagen, Denmark, and BIG 5G in Dallas, Texas. The Middle East will also host several prominent telecom conferences in the coming year, including the four mentioned below:
5G MENA
As part of the larger 5G World Series, 5G MENA (Middle East North Africa) will take place from March 29 to 31 at the Jumeirah Beach Hotel in Dubai. The three-day conference will be attended by major telecom operators, regulators, solution providers, and IoT specialists from more than 15 countries in the region. It is of particular importance given that at least 10 Middle East countries will have implemented 5G by the end of 2020. Moreover, more than 20 percent of all mobile subscriptions in Gulf Cooperation Council (GCC) countries will be 5G connections as of the end of 2023.
The conference will feature case studies and panel discussions on topics such as 5G network security, the commercialization of new 5G technologies and developments, monetizing the cloud-native 5G, and go-to-market strategies for 5G apps. Prominent speakers at the conference include VEON Group CTO Yogesh Malik, Cellcard Cambodia CEO Ian Watson, Virgin Mobile Middle East and Africa SVP of Business Performance Mats Carrgard, Saudi Telecom Company VP of Business Finance Wijnand Van Till, and Zain Director of Brand Strategy and Planning Adeel Esbhani.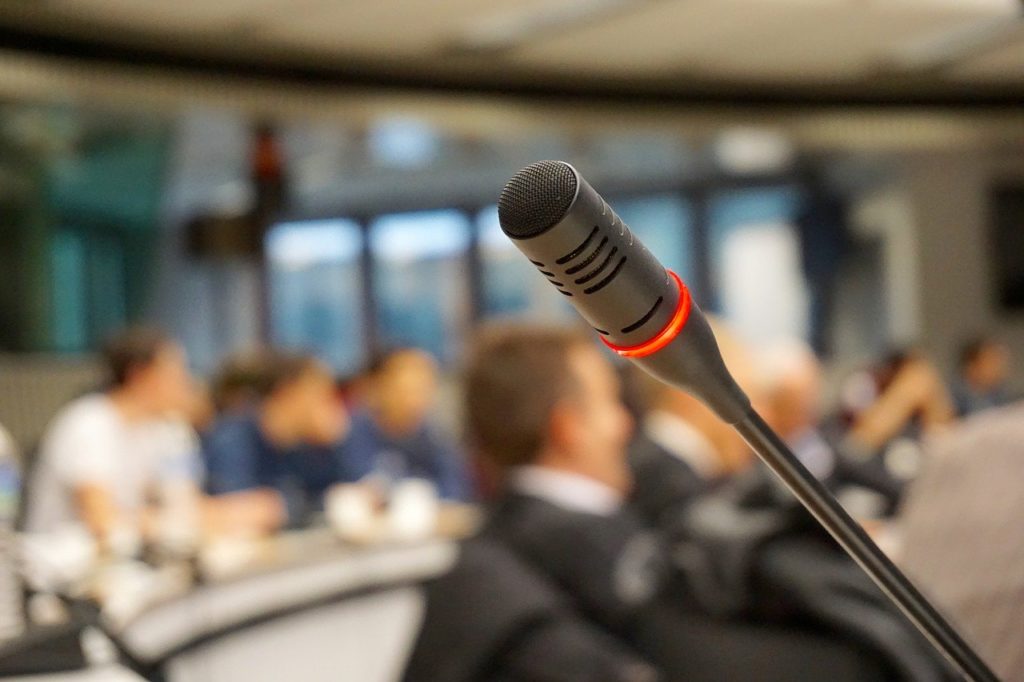 Telecoms World Middle East
Telecoms World Middle East will be held for the 16th consecutive year in Dubai in 2020. The event is scheduled for September 8 to 9 at the Conrad Hotel. Like 5G MENA, the two-day conference will be attended by representatives from some of the world's largest telecom operators, including AT&T, Gulfnet, Omantel, Etisalat, Verizon, and China Mobile. While 5G implementation will be a key topic at the conference, its breakout sessions and panels will touch on several additional themes.
These include topics pertaining to digital revenue streams, security and data, customer experience, and content. Among other topics, attendees can expect to explore ways to combat emerging cyber threats, gain increased understanding of smart buildings and smart cities, and learn how conversational AI can be a key feature for customer interfaces.
The Telecoms World Awards is another important aspect of the conference. Last year's ceremony was held at the Ritz Carlton DIFC in Dubai and featured presentations for the Smart Cities Award (Nokia), 5G Innovator of the Year (Huawei Technologies), Digital Transformation Award – Operator (Etisalat), Best Digital Service (Ooredoo Kuwait), and Best Brand (Zain).
COMEX – IT Telecom & Technology Show 2020
One of the leading platforms among GCC countries for ICT procurement, innovative technology demonstrations, and new product launches, COMEX will be celebrating its 30th anniversary at the Oman Convention & Exhibition Centre from April 13 to 15. The annual event has been hosted by the Sultanate of Oman's Ministry of Technology and Communications since its inception and now attracts more than 5,000 local and international attendees from private sector and government agencies.
This year's event will emphasize IT and tech utilization in oil and gas, education, healthcare, and tourism, among other sectors. Session topics include "AI and Analytics," "Prospects of AI in Oman," and "Industrial Revolution 4.0 in Oman and Middle East," as well as a panel discussion centered around digital transformation best practices. Other elements of the conference include the E-Oman Pavilion, Business Pavilion, and the Consumer Tech & Lifestyle Pavilion. Consumer electronics and smart home technology will be a focus at the latter. Awards will also be given to Oman companies who have excelled in areas such as big data, AI, telecom, social media, and virtual reality.
Telecom Review Leaders' Summit
The 13th annual Telecom Review Leaders' Summit was held on December 10, 2019, at the Meydan Hotel in Dubai. Regarded as one of the largest C-level industry gatherings in the world, the event was attended by approximately 600 ICT industry leaders and, as evidenced by its name, focused on changes in the industry over the past year. Discussions primarily revolved around digital transformation, cybersecurity, 5G, and infrastructure planning in smart cities. The summit also included the Excellence Awards 2019; the big winners included Zain and Etisalat, which earned Best Infrastructure Development – 5G and Best Middle Eastern Operator, respectively.
The Telecom Review Leaders' Summit is hosted by Trace Media. It has taken place in either Dubai or Lebanon since its inception.