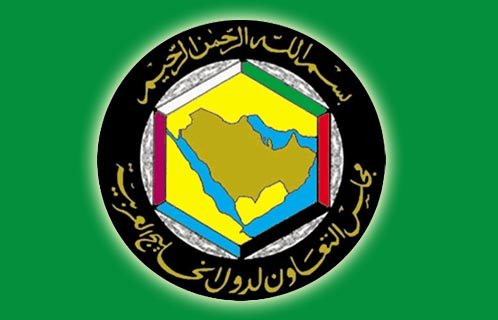 According to a March 2020 report by PwC subsidiary and global consulting firm Strategy&, there are nearly 30 planned real estate megaprojects in Gulf Cooperation Council (GCC) countries worth as much as $1 trillion in combined investments. The report highlighted the role that these endeavors will have on revitalizing GCC economies over the next decade by improving entertainment venues and tourist attractions, as well as enhancing residential areas and health facilities. Among the focuses of these projects are presenting environmentally-sustainable solutions and discovering new avenues for growth. Here are five such megaprojects:
Smart Metering Project (Saudi Arabia)
The Saudi Electricity Company (SEC) intends to install 10 million smart meters for consumers in Saudi Arabia by March 30, 2023. The project will cost $2.55 billion and be funded by SEC internal resources and external financing. Thirty-five percent of the meters will be bought from local manufacturers. A branch of China Electric Power Equipment and Technology will oversee the project in the southern and western region of the country, while a consortium of alfanar Construction and Etihad Etisalat Co. (Mobily) will handle the eastern and central areas.
A tool provided by an electric utility, smart meters measure electricity usage in homes in real-time and transmit this information to the company remotely. These devices are the most profitable and energy-efficient method for managing electrical grids and benefit consumers by providing them with electricity-usage data that can help them lower their bills. Advantages for electric companies include not having to conduct monthly home-visit meter readings and avoiding capital expenses for constructing new power plants. There were more than 665 million smart meters worldwide as of 2017, and a 2019 report on electric smart-meter installation from equity research firm Wood Mackenzie estimates that numbers will reach over 1.2 billion before 2025.
Sudair Solar Power Plant (Saudi Arabia)
The installation of smart meters isn't the only project in Saudi Arabia designed to improve energy efficiency. The country intends to add 27.3 gigawatts (GW) of solar power to its grid by 2024, and it connected its first 300-megawatt (MW) photovoltaic plant to the grid in 2019. This facility is located near Sakaka in the Al Jouf province, and it costed more than $300 million.
A more recent endeavor includes the planned construction of a 1.09-GW Sudair solar power plant on a site 150 kilometers from Saudi Arabia's capital, Riyadh. ACWA Power will serve as the developer for this $635 million project.
Urban Space Development (United Arab Emirates)
Part of a comprehensive effort to promote Abu Dhabi as one of the world's most livable cities, the country's Department of Municipalities and Transport (DMT) launched a $2.2 billion urban development project in December 2019 to create green-space installments, urban revitalizations, and recreation enhancements across Al Ain, Al Dhafra, and Abu Dhabi's three main regions. The initiative is called For Abu Dhabi and a component of DMT's contribution to Ghadan 21, a government accelerator program designed to formulate a welcoming atmosphere in the emirate and highlight it as an inclusive place for residents and tourists.
For Abu Dhabi projects will reflect three themes: For Interacting, For Exploring, and For Relaxing. Among other efforts, they include street and community park regenerations, waterfront activation, public art projects, and the completion of a city-wide cycle network.
According to DMT chairman Falah Al Ahbabi, For Abu Dhabi will concentrate on enhancing the city's vibrancy by installing creative and colorful artworks, implementing a network for active recreation, and activating new and existing public spaces.
Warner Bros. Hotel (United Arab Emirates)
Complementing the increase in recreational areas in Abu Dhabi are prominent entertainment venues like the award-winning 1.7-million-square-foot Warner Bros. World Abu Dhabi theme park on Yas Island.
In 2021, the immersive attraction will be accompanied by the WB Abu Dhabi, a $112 million hotel with amenities inspired by famous Warner Bros. franchises such as DC and Looney Tunes. Its construction reached 40 percent completion in December 2019. The finished product will include over 250 rooms and a ballroom, in addition to multiple restaurants, a spa, and a shaded rooftop pool. Guest-room concept art features Bugs Bunny cushions and display cabinets lined with superhero-comic covers. Miral Asset Management is founding and developing the project.
Diyar Al Muharraq Waterfront Development (Bahrain)
Diyar Al Muharraq is one of the most anticipated megaprojects in Bahrain. The four-to-five-phase, 3014.6-acre development has been in the works since 2007 and involves the creation of seven man-made islands across the country's northeastern coastline in an area off the shore of its historic former capital of Muharraq.
The project is a joint venture with Eagle Hills, a real estate development company in Abu Dhabi. As part of this collaboration, Eagle Hills is building the Address Marassi Al Bahrain and Vida Marassi Al Bahrain hotels, two residential towers, and a 200,000-square-meter shopping mall that will be among the country's largest. The mall will link to the hotels and residential towers. Seafront villas and residential plots are also under construction on the archipelago. Many of these developments are expected to be completed by the end of 2021, according to Diyar Al Muharraq CEO Ahmed Alammadi.