When it comes to infrastructure and spending, Kuwait has big plans for the next few years. Between housing, energy, and water projects, the emirate anticipates future improvements will cost about $15.6 billion, with projected housing development continuing until 2030.
This plan, along with other government-sponsored projects to boost the economy, were the central discussion in the recent event known as the Kuwait Infrastructure Week. It took place on Oct 29-31 of 2017 at the Jumeirah Messilah Beach Hotel & Spa in Kuwait City.
The ambitious meeting announced the vision of "New Kuwait" and outlined plans for the improvement of regional infrastructure, including solar and drainage issues, housing, energy and water plans, progress updates, and key investment areas. The week involved many relevant figures from real estate, builders, operators, managers, engineers, contractors, energy experts, service providers, and project investors.
Kuwait Infrastructure Week 2017 Agenda
With keynote speakers from the Supreme Council for Planning and Development (SCPD) and the Kuwait Institute of Science & Research, the three-day conference highlighted many different important topics, including:
– Infrastructure project updates from Kuwait's major donors.
– An understanding of Kuwait's position on energy and how development can be better facilitated.
– Discussion of best practices and technologies for water desalination.
– A closer look at the housing sector and its industrial, investment, and development priorities.
– Insights on renewable energy and how technology can improve generation and consumption.
– An overview of Kuwait's water situation as it pertains to generation, treatment, and protection.
– A review of the latest innovations in wastewater technology.
Within the agenda, this larger vision presented itself in many practical ways. By outlining key development goals and strategies, attendees worked to establish realistic project deadlines and identify areas of weakness and strength. This discussion provided the chance to critically examine current projects and assess the likelihood of meeting major milestones and critical targets, without which the goals cannot be achieved. With this type of honest direction-based focus, participants hoped to facilitate the building of this new vision and its very real impact on the region.
About Kuwait's Residential Projects
One main area of interest during the week was examining Kuwait's residential projects and projected needs. Scale, timeline, and opportunities were all on the agenda, as well as key lessons learned through previous construction and budgetary challenges. Because Kuwait is one of the most financially secure states in the area, it has the luxury and the ability to effective plan for the years ahead.
The public sector plays a major role in Kuwait's construction market, and with the assistance of some government bodies, has the ability to lead specific projects with great promise. As a result, communication on this front provided substantial insight and clarity to those involved.
By assessing risk and analyzing current situations, experts were able to mitigate certain problems and reassure stakeholders of the value of their investments. This kind of oversight not only bolstered the infrastructure plans and projections, it ensured optimal facilitation of projects and the conditions they need to thrive.
The Need for Increased Residential Capacity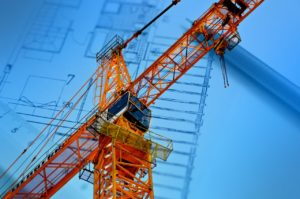 Kuwait's housing and real estate market urgently needs to deliver approximately 100,000 new residences. This has led to a boom in development and construction. With a clear aim at meeting these needs, as well as diversifying its economy, the region has embarked on many ambitious programs and allocated several billion dollars towards city-wide industrial and residential developments.
Within the next 10 to 12 years, Kuwait hopes to provide additional housing for more than 2.6 million residents. Almost half of the $15.6 billion price tag for the National Development Plan will be picked up by the government. The other half will be assumed mostly by the private sector and other public-private partnerships. Based largely on the South Korean City of Bundang, Kuwait would like to develop affordable houses, apartments, and surrounding infrastructure in the style of a "smart city," with sustainable and affordable amenities and goals.
The Impact of Emerging Technology
Another major concern during the conference was emerging technology and its ability to provide efficiency and cost-effective solutions. By utilizing certain innovations, Kuwait can improve some of its systems, specifically their district cooling technologies. When implemented properly, these technologies also have the power to lower energy consumption in buildings throughout the city and provide automation in areas where there is minimal oversight.
This type of cooling, lighting, and energy consciousness dictated innovations in areas ranging from a change in existing materials from solar panels to heat-resistant tiles. With an expert from a local Energy Efficiency Program, these possibilities became both feasible and likely.
Despite being an early advocate of renewable energy and sustainable building techniques, Kuwait is still behind in its implementation. This fact was high on the agenda during the conference, as Kuwait aims to generate 15 percent of its total consumption through renewable sources by the year 2035. While the government and oil sector remain the biggest proponents, the private sector has become increasingly invested over recent years.