As the second-most populated and the second-most well-funded country in the Middle East, Iran has significant potential for industry and infrastructure development – especially with the recent removal of international sanctions. While cut off from global trade and financial connection, Iran experienced underinvestment. This, in turn, put considerable strain on its aging transport system and utilities.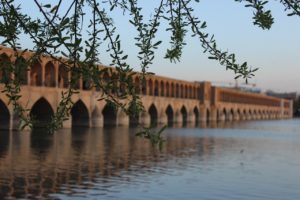 Its road and metro systems are in generally good condition and are connected to more than 6,000 miles of railway. However, Iran's transit facilities are dated and unable to handle the increasing number of people and vehicles in the area. This reality is compounded by inefficient technology and growing traffic congestion.
Iran's current system is not as robust as countries like Saudi Arabia when it comes to overall infrastructure quality. However, it remains committed to upgrading and expanding its existing operations systems and facilities. In fact, the country of Iran is expected to spend about $250 billion on all sorts of operating facilities, from air to land to sea. Another $120 billion or so would be spent in creating new ways to generate power and water as well as provide waste treatment.
The Iranian government recognizes the enormity of these demands and has been keen to attract foreign direct investment (FDI) from companies or individuals looking to further their collaborative interests. With the improvement of international relations, many Iranian companies are hoping this type of partnership will give them access to the skills, technology, and resources necessary to design and complete their projects.
Iran been successful in this, reaching a $4.2 billion deal with a Turkish energy company to build several natural gas power plants over 20 years. Iran has also signed operational agreements with telecom manufacturers in places like South Korea and Italy, and that is just the beginning. India, Russia, and China have also all offered various investment ideas.
Improved Railways & Metro
One of Iran's major priorities is to develop a comprehensive national railway network that could more than double the capacity of the existing system by the year 2025. Since the sanctions were lifted, Iran has signed a memorandum of understanding with France to implement these plans in Tehran and Mashhad.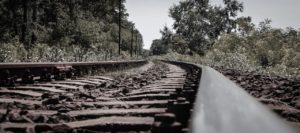 Additionally, the country is working with Germany to upgrade all related system software. Russia is financing the modernization of a rail between Iran and Turkmenistan. Other lines will connect Iran with key areas such as Basra, Iraq and Herat, Afghanistan. This expansion will link a large network of roads and rail links, essentially tying the nation into more lucrative and successful global partnerships.
These rail improvements will decrease travel time, accommodate more riders, and provide faster, less expensive options for long-distance travel. Fresh foods like lettuce and tomatoes and melon will arrive in a better condition and allow Iran to benefit from increased cargo transit capability.
As a robust industrial base, Iran could become a stabilizing force in the region, with a growing market to share on the world's stage. And while this improved infrastructure will not ensure Iran's success, it will provide a promising landscape for the future.
Expanded Airports
Improvement of Iran's aviation infrastructure is another important component of a better tomorrow. According to various reports, Iran is hoping to add up to 500 new aircraft in the next five years while making significant improvements to its more than 60 national airports.
For example, a new $2.8 billion terminal is planned for the Tehran Imam Khomeini International Airport. This should boost its capacity from 6 million to 20 million passengers a year. Two modern expansions are underway for both Mashhad and Isfahan airports, while the cities of Ahvaz and Bushehr will see entirely new ones.
According to the Ministry of Roads and Urban Development, about 19 million Iranian citizens traveled by air in 2016, a number that is up about 8 percent from the previous year. This increase reflects well on Iran's level of economic growth. It is estimated the attention and funding dedicated to expanding airports will boost air travel another 22 percent in 12 months, reaching an annual number of about 48 million.
Well-Developed Ports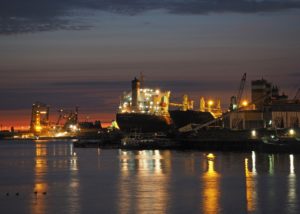 The third component of Iran's travel expansion includes an investment in port infrastructure and development. These marine access points are important because they connect Iran to other countries like Afghanistan and those in Central Asia, allowing it to increase movement of trade and commerce.
In 2016, India has expressed interest in investing almost $500 million to improve the Port of Chabahar. This would aid the country in opening the transport corridor to Central Asia. Although the project could encounter some setbacks if the U.S. nuclear agreement with Iran does not hold, the project has been given a green light.